As a gardening enthusiast, I'd love to grow every possible plant in my garden, whether its herbs, vegetables, flowering shrubs, ornamental plants or trees. I want it all. But if you are a beginner, taking your first steps to setting up your terrace garden, you'll have to pick and choose which plants are worth growing. Here is a list of the top 20 plants for beginners to grow in their garden including vegetables, herbs and flowers.
Top Vegetable Plants for Beginners to Grow
One of the biggest joys of setting up your own garden is to knowing that you can grow vegetables that are healthy, (chemical free) and fresh. However, growing vegetables takes time and patience. The vegetable plants on this list are not cumbersome to grow and are usually quick to fruit, within a few months. If you are starting your first garden, make sure to include them in this list.
Radish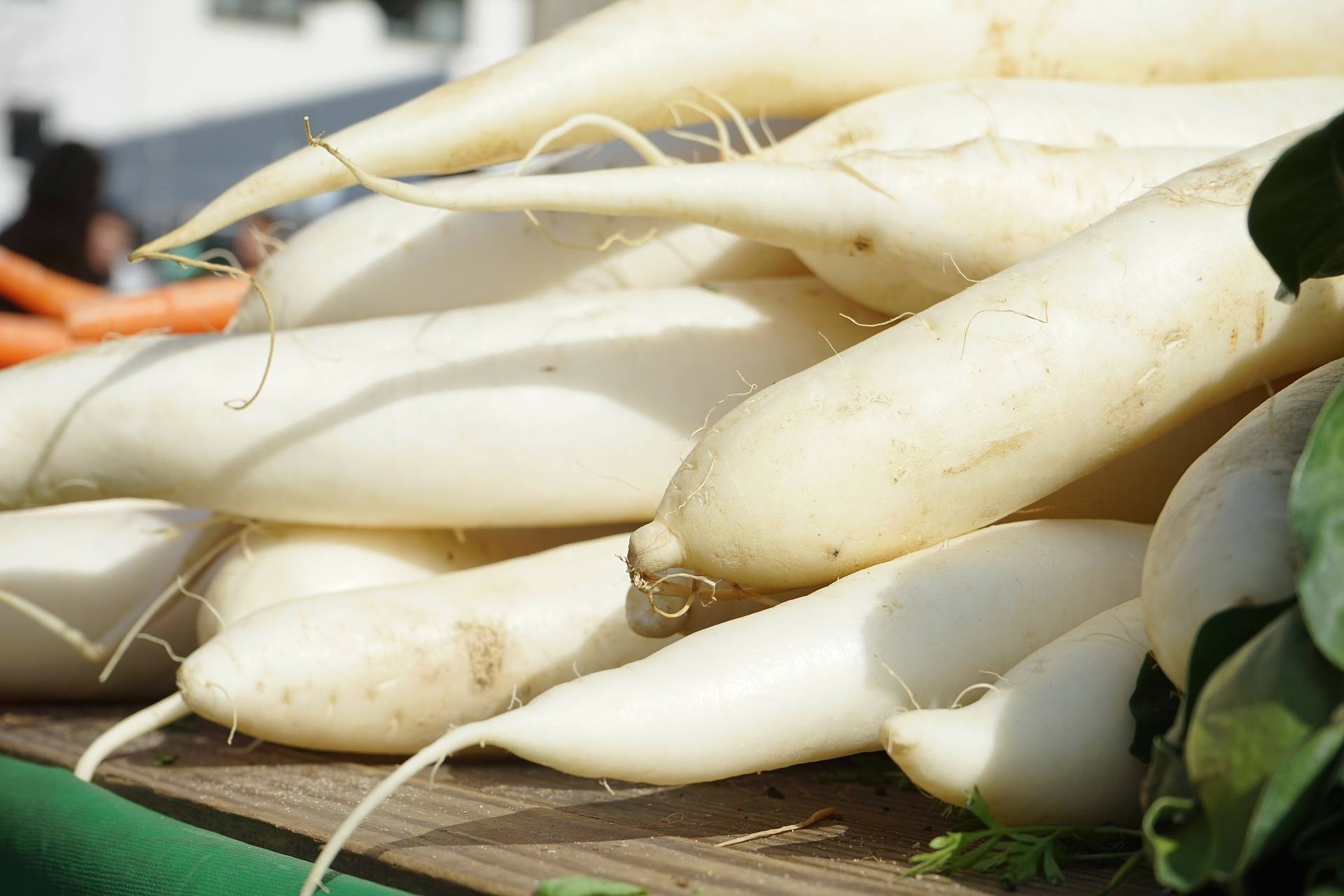 The crisp and crunchy white radish is a quick germinating plant that produces fruit within a month or two. It requires very little maintenance and rarely suffers from pest problems. I harvested a lot of radish when I started my organic gardening adventure and enjoyed every bit of the returns.
Bitter Gourd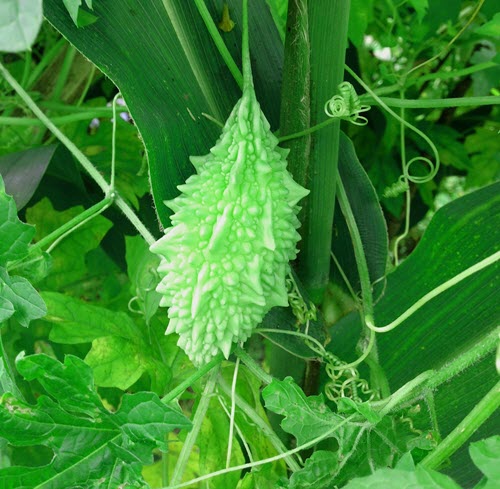 Another darling vegetable in my garden, the bitter gourd is filled with plenty of medicinal value that makes it a must have plant in your garden. Again, its easy to grow and keeps on producing fruit for your kitchen. One requirement for this though is space for it to climb so make sure you have a good trellis or support system before you plant the gourd.
Snake Gourd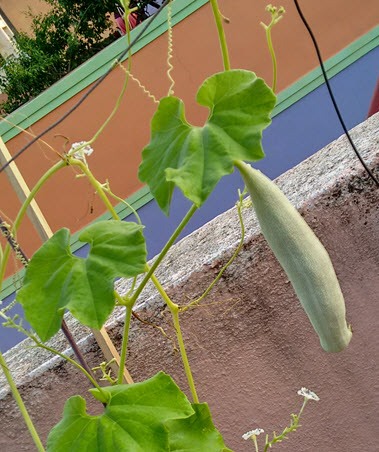 Similar to the bitter gourd, the snake gourd is a very easy plant to grow. Just sow your seeds and give it a trellis to climb up and it will keep producing succulent gourds for your home needs.
Bottle Gourd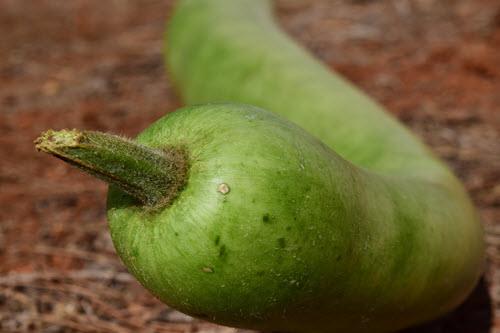 If you use a lot of bottle gourd in your cooking, consider planting this fast growing climber. It needs a trellis or good support system to get spread and the gourd will be ready for harvest in about 2 months time.
Onion Leeks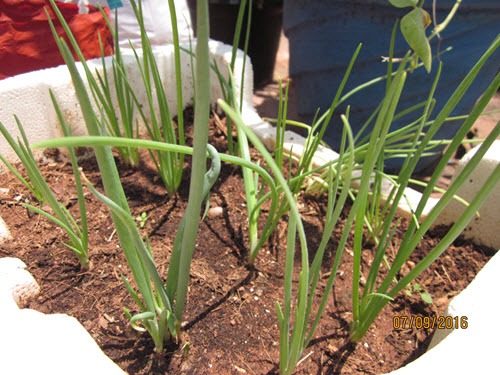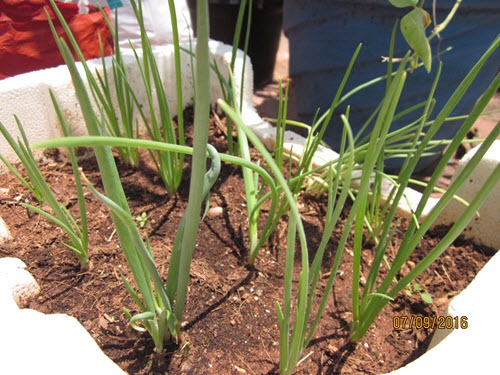 Onion leeks are one of my favorite vegetable plants. I love adding them to my fried rice and noodles. The pleasure of chopping crispy clean leaves is second to none. Onion leeks grow quickly and require very little maintenance and add a nice look to your garden as well.
Lady's Fingers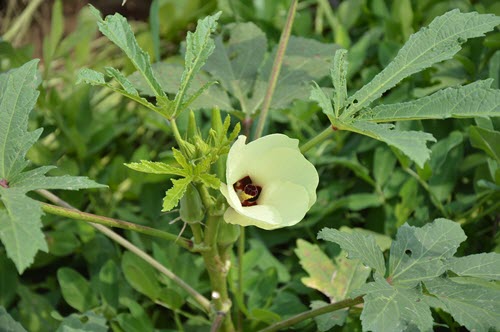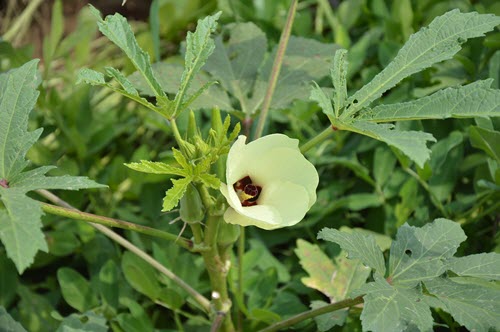 Some love them, some don't. But it is such an easy vegetable to grow that you simply must add it to your beginners vegetable plant list.
Lime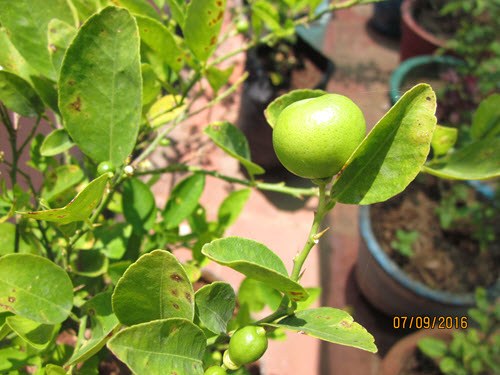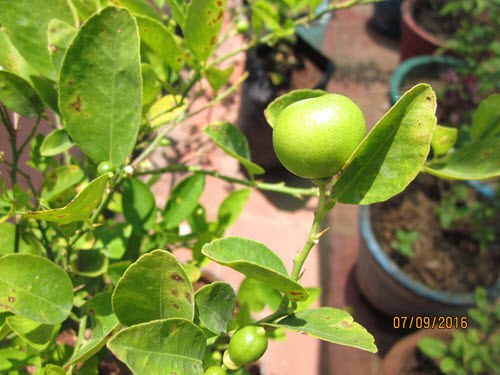 Every Indian household uses lime, whether for cooking purposes, as a beauty aid, or for various pujas. So it makes sense to have a lime plant in the garden. Growing one from seed will take at least 5-6 years to fruit so its better to pick a hybrid variety from your local nursery as you're likely to see a quick yield.
Tomatoes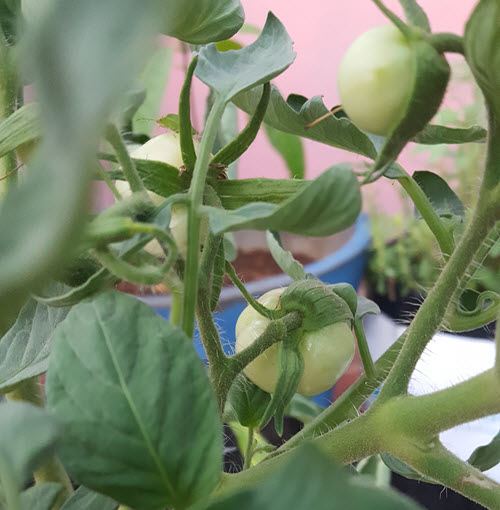 Tomatoes are another easy growing vegetable. You only need to make sure you water it consistently and fertilize it well and the tomatoes will grow in abundance.
Drumstick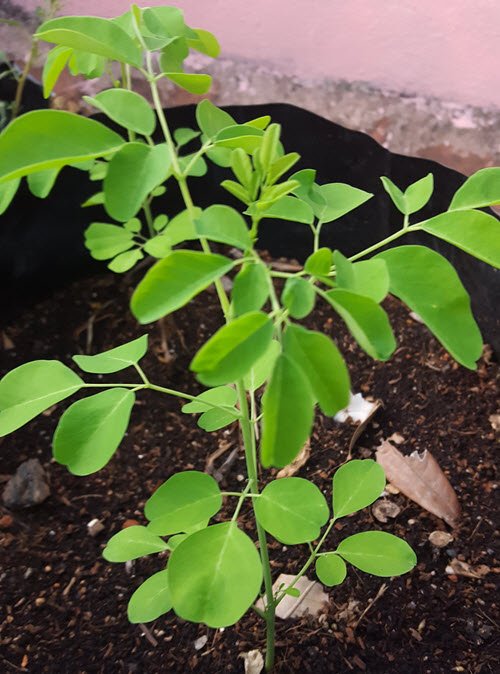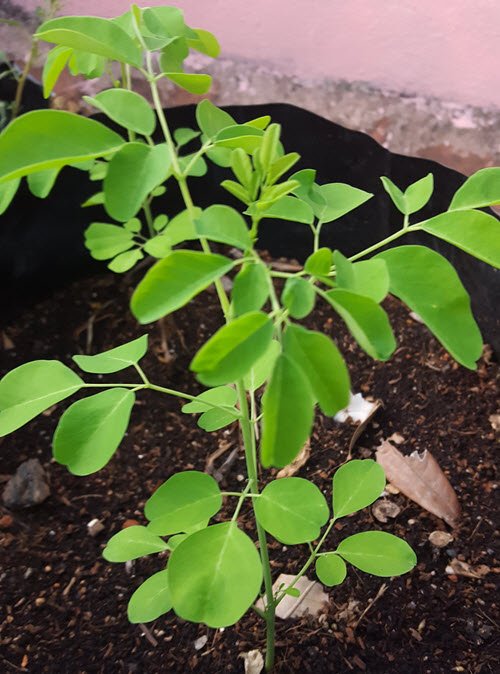 Although this is a tree, the drumstick tree (Moringa) loves the hot Indian sun and will grow with very little care or watering. Just make sure you have a big can to support the plant and frequently trim it. You'll have healthy, fresh greens for cooking and delicious drumsticks to add to your curry. I sowed my Moringa seeds on Independence Day and they've been growing at a rapid pace since then.
Also Read: The Complete Guide to Organic Terrace Gardening for Beginners
Top Herbs to Grow for Beginners
Mint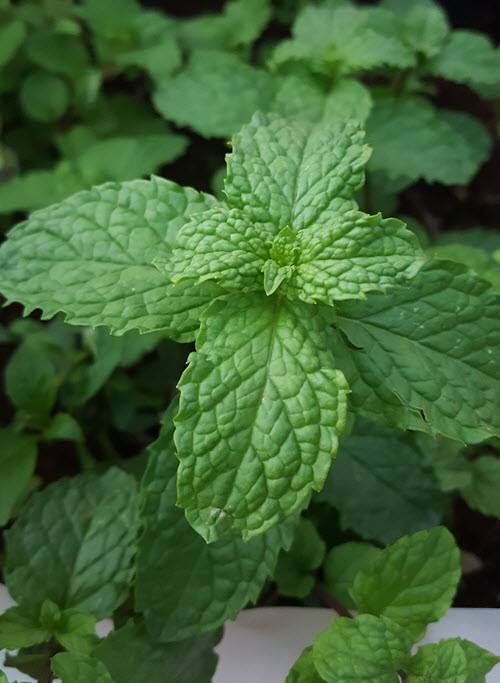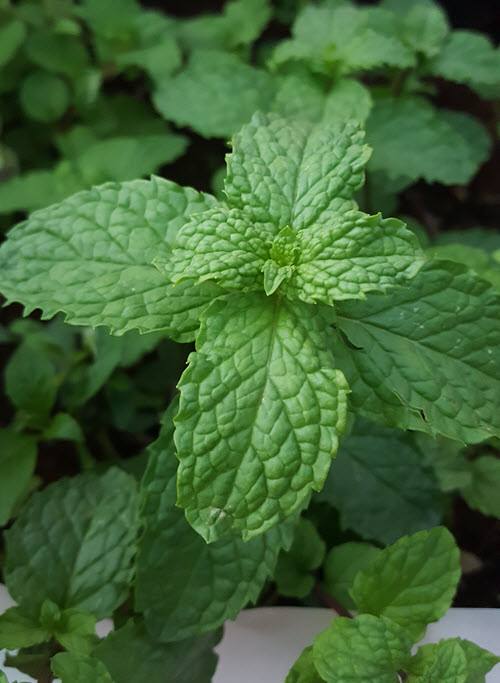 Mint is a great addition to your garden. It requires very little care, will grow like crazy, keep insects and pests away, and come in handy when you're preparing something yummy in the kitchen. So, why not spare a container or two for some mint? I always have a pot of mint in my garden, because there's nothing that can flavor Biryani like fresh mint!
Ginger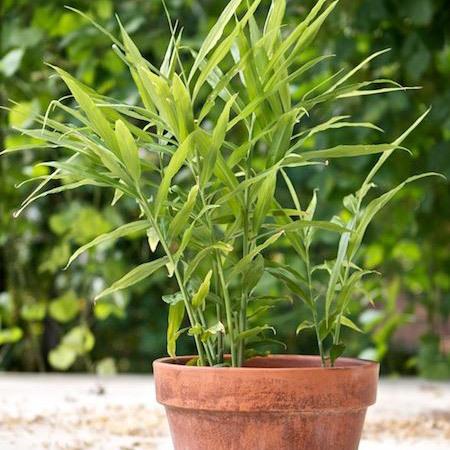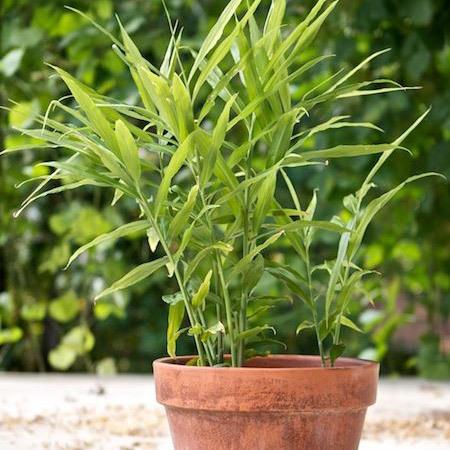 Another handy herb to grow in your vegetable garden is the ginger. It has great medicinal value and considering how expensive it is in the local market, it wouldn't hurt to grow them in a container. (image credit)
Greens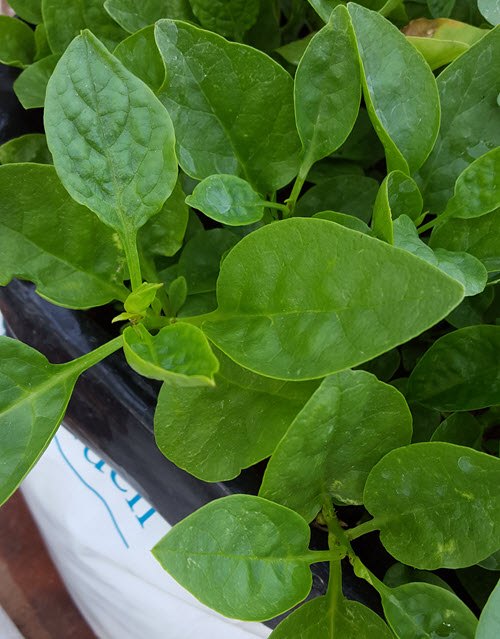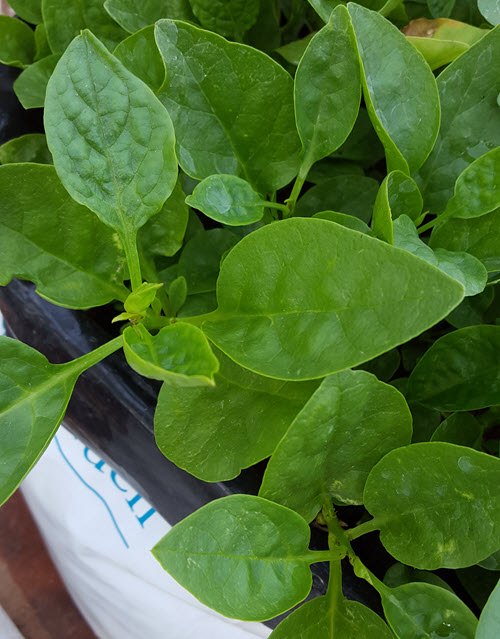 Every vegetable garden must have greens of some kind. I grow a few spinach bags, but also have local greens like the Manathakkali, Siru keerai and red Ponnangani greens, which I harvest on a weekly or bi-weekly basis. My drumstick tree is growing well and I hope to start harvesting some of those greens as well.
You can grow any type of greens you want to, just make sure to harvest them regularly and change the soil after a couple of harvests. They tend to get easily attacked by pests and beetles.
Tulsi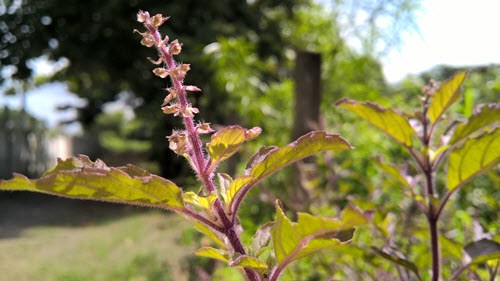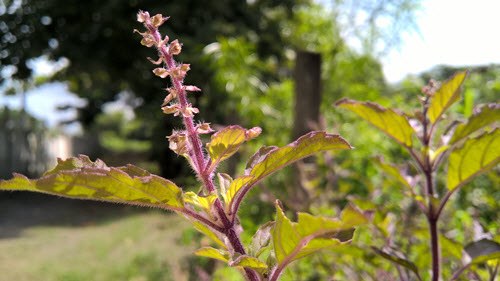 The Tulsi is another wonderfully aromatic plant that will be a great addition to your garden. Although the plant tends to sulk at times, its great medicinal value makes it a must have herb to have in your garden at all times.
Also Read : Tips for Newbie Gardeners Planning to Setup a Terrace Garden
Top Flowering Plants to Grow for Beginners
Despite the joys of seeing vegetables in your terrace garden, there's nothing to delight the senses like a bunch of gorgeous flowers. Here are some easy to grow flowers for your beginners garden.
Bougainvillea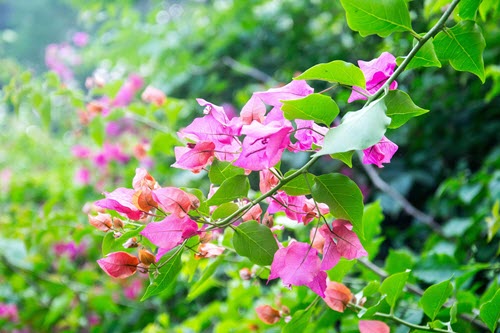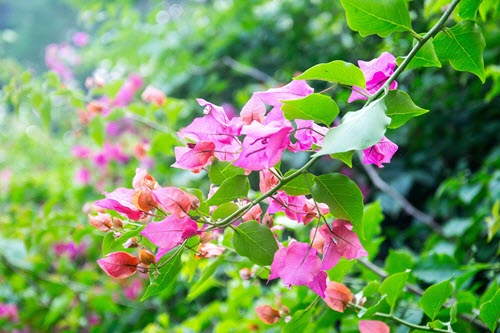 Available in shades of bright pink, orange, and white these drought resistant plants add color and life to your garden. They require very little maintenance and if you place them in a sunny spot, they will bloom abundantly and stay fresh for weeks before falling off.
Hibiscus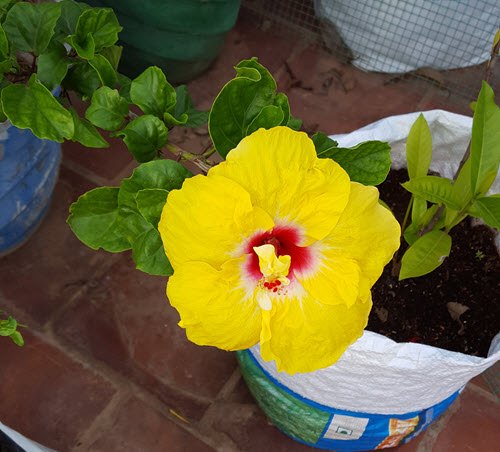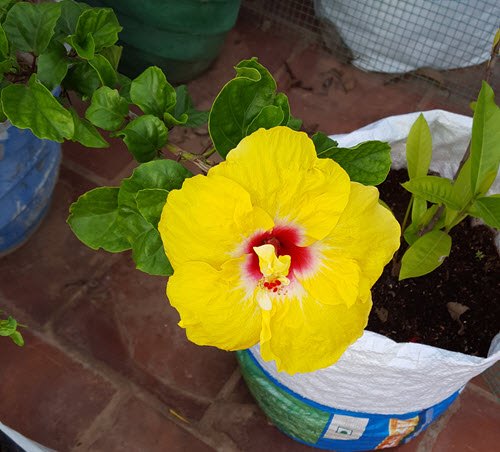 The Hibiscus is another great plant for the home garden. It does require a little bit of work, pruning and watching out for pests like the mealy bugs, but if you place these plants in a sunny spot, they will bloom abundantly in various shades, bring a big smile to your face every time you see them.
Marigold
The Marigold is an annual plant so once its done blooming you have to pull out the plant and start all over again. But its such a delightful flower that it does deserve a place in your garden. Marigolds are also great companion plants keeping away pests and protecting other plants from getting attacked.
Jasmine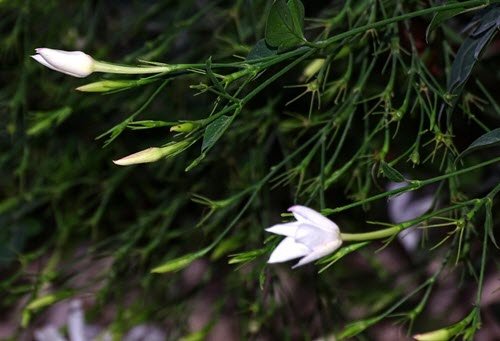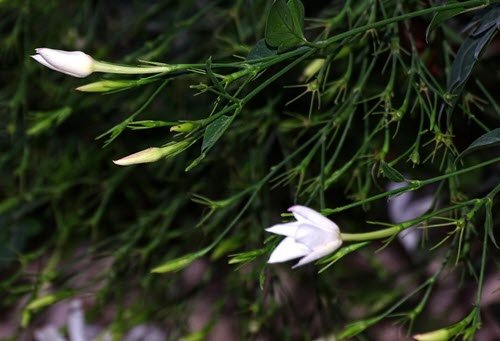 This is another easy to grow plant that yields fragrant flowers you can adorn your hair with or use in the puja room. Some varieties of jasmine require a support system to climb, so if you have room for this, you can grow the climbing varieties. If not, settle for the bushy shrubs.
Roses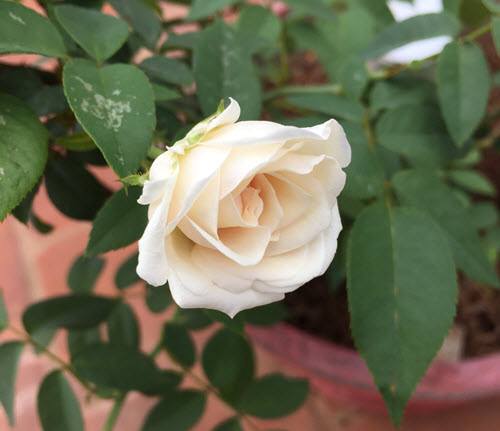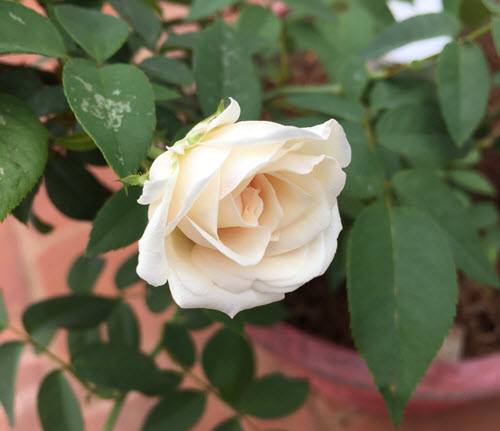 Despite the fact that it may seem difficult to grow roses, especially in Chennai, they are not. Just provide your plant with good soil, great sunshine, and a dose of fertilizers every 2 months and they will bloom to your hearts content.
Ixora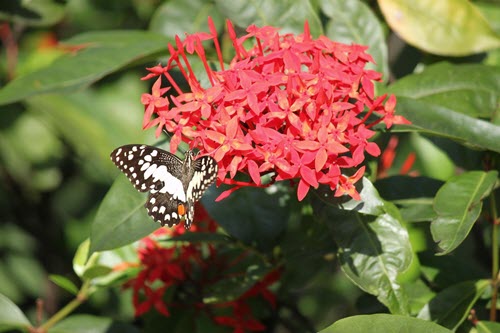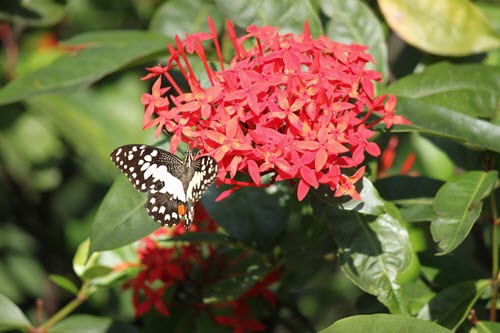 Although the Ixora can grow into a big shrub, you can prune this plant to grow it in containers. The Ixora flowerets are available in a variety of bright lively shades, they bloom in abundance and are a gorgeous sight to behold. So find a good looking color to add them to your garden.
Cosmos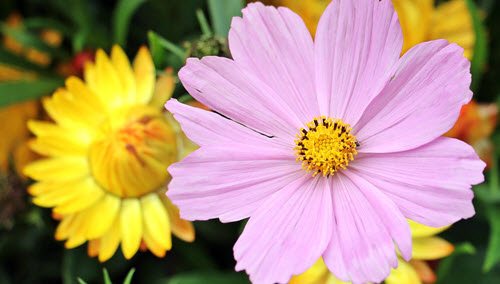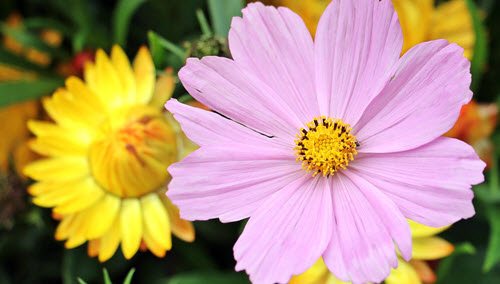 These gorgeous purple, yellow and red flowers can fill any green garden with life and color. There are super easy to grow from seeds, require very little maintenance and bring bees to your garden as well.
These are some of the most easiest plants for beginners to grow in the terrace garden. I started my garden with many of the plants mentioned in this post and I believe you'll find it worth your time to invest in these plants.
I'd also love to hear which plants you started with or plan to start in your garden. Share your thoughts and comments with us. We'd love to read about your experiences.