Imagine being greeted each day by a stunning burst of colors, from vivid purples to soft whites, displayed in mesmerizing, intricate patterns. This is what Dendrobium orchids, one of the most varied and widespread orchid types, have to offer. If you want to experience the joy of being in the midst of these beautiful flowers when you step into your garden, check out our comprehensive guide. You'll find everything you need to grow Dendrobium orchids successfully.
Understanding Dendrobium Orchids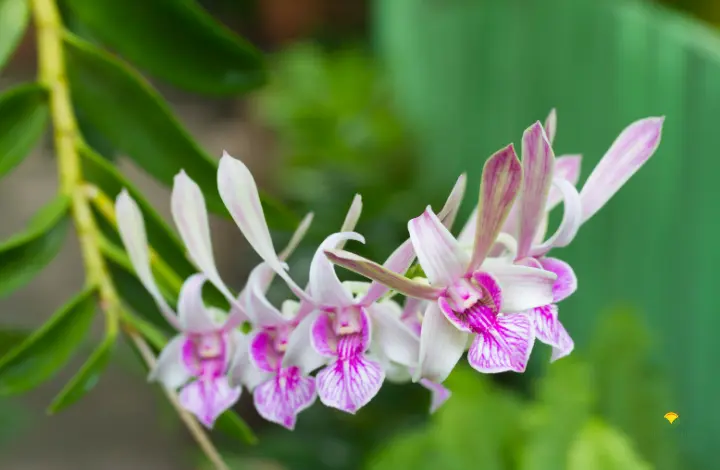 The name "Dendrobium" comes from the Greek words "dendron," meaning tree, and "bios," meaning life. The name refers to the way these plants grow naturally, which is attached to trees or rocks without soil. Dendrobium orchids are epiphytic or lithophytic plants native to tropical and subtropical Asia.
Dendrobium orchids are exotic beauties that come in a myriad of shapes, sizes, and colors. They are among the most popular ornamental plants in India, with over 1,200 species of this genus found across the country.
The flowers can range from less than a centimeter in size to several inches. They often come in vibrant shades of white, purple, pink, yellow, and many others.
They bloom profusely during late winter or early spring when conditions are favorable. The blossoms may last for several weeks or even months, making Dendrobium orchids a captivating addition to any home or garden.
These orchids have been used medicinally by indigenous communities for centuries due to their anti-inflammatory properties. In Ayurvedic medicine, dendrobiums are used to treat various ailments such as fever, coughs and colds.
Varieties of Dendrobium Orchids
Dendrobium orchids come in a plethora of colors, shapes, and sizes. Some of the popular varieties include:
Dendrobium Phalaenopsis
Dendrobium Nobile
Dendrobium Kingianum
Dendrobium Anosmum
Each variety has its unique characteristics, making it essential to choose the right type for your specific growing conditions.
Climate and Growing Conditions
Ideal temperature and humidity for dendrobium orchids
Dendrobium orchids are native to tropical and subtropical regions of Asia, Australia, and the Pacific. They require warm temperatures to thrive, with an ideal range of 20-30°C (68-86°F) during the day and no lower than 16°C (61°F) at night.
In India, these conditions can be found in many parts of the country, particularly in the northeast, eastern coast, and southern regions. Humidity is also critical for dendrobium orchid growth.
They require a relative humidity of at least 50%, but ideally between 60-80%. To achieve this level of humidity in drier parts of India, it may be necessary to use a humidifier or misting system.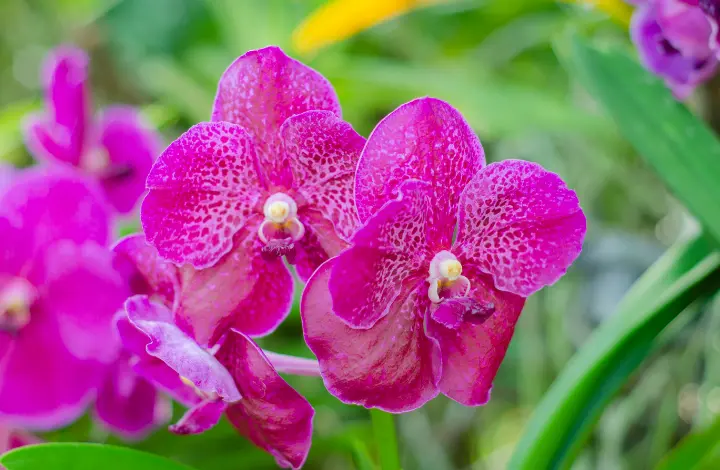 Soil requirements and potting mixtures
Dendrobium orchids are epiphytes in nature, meaning they grow on other plants such as trees rather than in soil. In cultivation, they require well-draining potting mixes that mimic their natural environment. A popular mix includes coarse perlite or vermiculite combined with sphagnum moss or coconut coir.
It is important to note that dendrobium orchids prefer to be somewhat root-bound rather than planted in an oversized container. When repotting, only move up one pot size at a time to avoid overwhelming the plant's roots.
Light requirements and placement
Dendrobium orchids require bright but filtered light to grow properly. Direct sunlight can scorch their delicate leaves and cause damage. A good location for these plants is near an east-facing window where they can receive morning sun but are shaded from harsh afternoon rays.
If growing indoors under artificial light, select full-spectrum bulbs that mimic the natural light spectrum. Keep the orchids about 12-16 inches away from the bulbs to avoid overheating and drying out the plant.
Proper climate and growing conditions are essential for healthy dendrobium orchid growth. By providing the right temperature, humidity, soil, potting mixtures, and light requirements, you can ensure that your plants will thrive and produce beautiful blooms.
Propagation of Dendrobium orchids
These plants are propagated through various techniques, including division of mature plants, tissue culture propagation, and seed germination. Each method has its own advantages and challenges, and growers must choose the most suitable technique based on their availability of resources and expertise.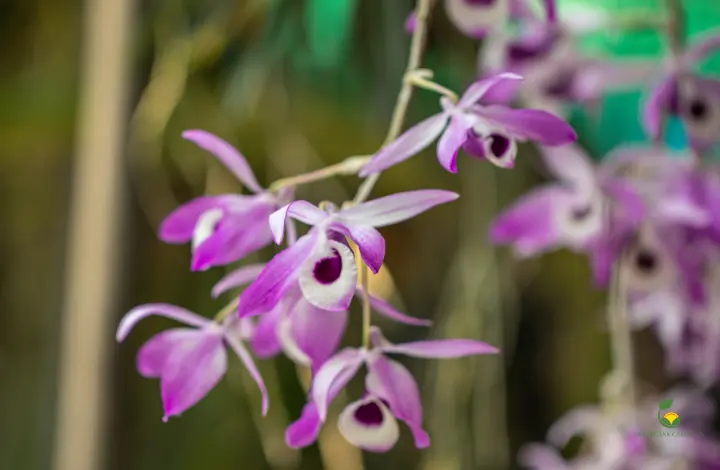 Division of Mature Plants
Division is the most common propagation technique for dendrobium orchids.
It involves separating a clump of orchids into smaller sections with at least three pseudobulbs each. The best time to divide is during the spring, after flowering has ended.
To prevent infection, it is important to sanitize all cutting tools with rubbing alcohol before dividing. After dividing the orchid clump, place each new plant in a small pot with fresh potting mix that suits dendrobiums' specific requirements.
Water sparingly for the first few weeks to prevent damage to delicate roots. Plants should be kept in partial shade until they show signs of new growth.
Tissue Culture Propagation
Tissue culture propagation involves growing plants from individual cells instead of from seeds or cuttings.
This method can produce many identical clones efficiently and quickly when compared to other methods like division or seed germination. First, take a piece of plant tissue from an existing dendrobium orchid and sterilize it thoroughly using root hormone. Place it in sterile nutrient-rich agar gel in a petri dish for growth.
Seed Germination
Seed germination is another key propagation technique that requires patience as it takes several years for dendrobiums to produce flowers from seedlings.
Seeds should be sown when they are fresh since they lose viability within months after harvest. Before planting orchid seeds, make sure that the planting medium contains necessary nutrients like charcoal or coconut husk chips which provide good drainage avoiding waterlogged conditions around roots which may lead to plant death.
Overall, propagating Dendrobium orchids requires patience, skill, and the right resources. Growers can choose from a variety of propagation techniques to ensure the continued growth of their plants.
Care and Maintenance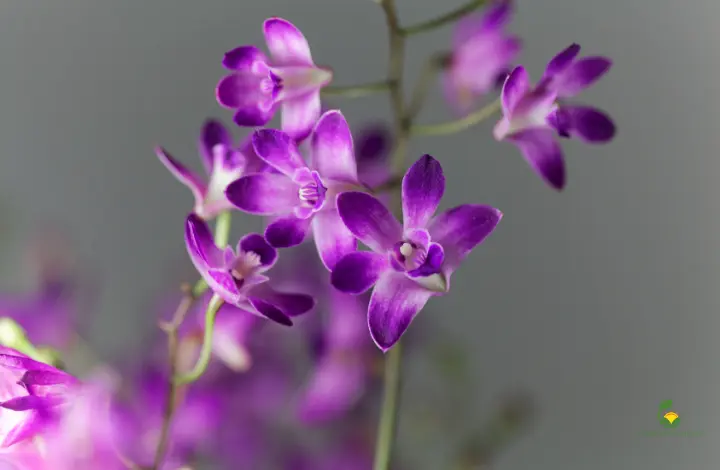 Watering and Fertilization Schedule
Watering is essential for the growth of Dendrobium orchids. These plants require a consistent supply of moisture, but it's important not to over-water them. Orchids should be watered when the potting mix starts to dry out – usually every two to three days in hot climates.
It's best to water dendrobiums early in the morning or late in the afternoon, allowing any excess water to drain away before evening. Fertilization is also critical for healthy dendrobiums, which require regular feeding during their growing season (spring and summer).
Water-soluble fertilizers with balanced nitrogen, phosphorus, and potassium (N-P-K) ratios are ideal. Fertilizers should be applied at half-strength every two weeks during active growth periods.
Pest Control Measures
Dendrobium orchids are prone to several pests that can damage or even kill them if left untreated. Common pests include spider mites, scale insects, aphids, mealybugs, and thrips. Regular inspection of plants can help detect these pests early on.
Natural remedies such as neem oil can be used as an effective pest control measure. Other options include insecticidal soaps or horticultural oils that suffocate or repel insects without harming plants.
Pruning Techniques
Pruning is an essential part of caring for dendrobium orchids. It helps promote healthy growth by removing dead or damaged plant parts. Pruning should take place after blooming when the plant enters its dormant phase.
To prune a dendrobium orchid correctly: – Use sharp pruning shears.
– Trim off any dead leaves or stems. – Cut back flower spikes that have finished blooming.
– Remove any old pseudobulbs that have lost their leaves. It's important not to remove too much of the plant.
Dendrobiums require a certain amount of leaf and stem mass to support their growth and flowering. Pruning should be limited to removing only what is necessary for the health of the plant.
Toxicity
Dendrobium orchids are non-toxic, making them safe to grow around pets and children.
Where to Buy Dendrobium orchids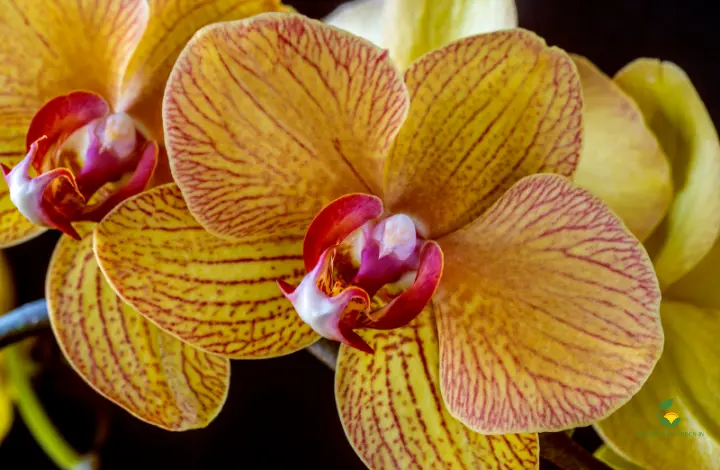 You can buy Dendrobium orchids from trustworthy online stores or from specialized nurseries selling orchids. You can also try Amazon but always check the reviews before deciding to purchase. Other options include Zynah Orchids, Guna Orchids , Click Orchid, and MG Orchids among others.
Florona Dendrobium Orchid Live Plant " SALAYA CANDY " Variety 1 Healthy Live Plant
After Receiving The Plant Do This
Remove the plant from the package. Keep in a place where it gets 50% sunlight. Orchids are better if…
Water weekly and let the top layer of soil dry between waterings
Use a diluted orchid fertilizer once a week Maintain a humidity level of at least 50% for your…
Prune the orchid's blooms to promote regrowth
As you learn to understand and cater to its needs, you will experience the joy of gardening at a whole new level. So why wait? Start your Dendrobium adventure today and fill your life with their exotic charm and vibrant beauty.
Last update on 2023-09-11 / Affiliate links / Images from Amazon Product Advertising API