The monsoon season in India brings heavy rainfall. This can have both positive and negative effects on your plants and garden. While the rain provides much-needed hydration for your plants, it can also lead to issues such as waterlogging, fungal infections, and root rot. To ensure that your plants thrive during this season, it is important to take certain precautions and follow specific care tips. In this article, we explore various strategies and hacks that you can implement to care for plants during the monsoon season.
Tips to Care for Plants During the Monsoon Season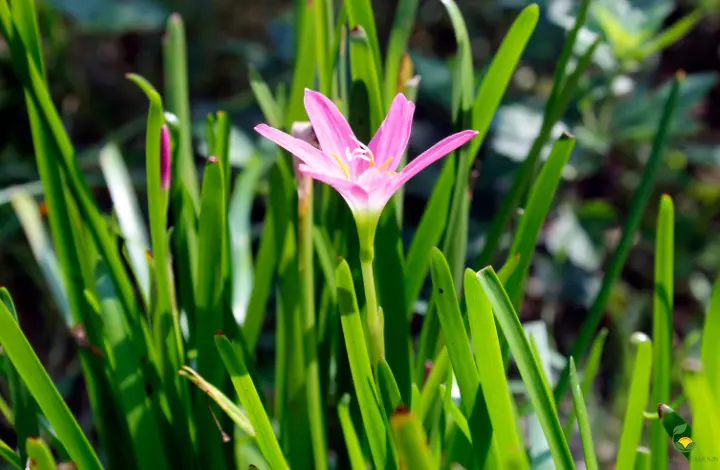 1. Prepare for Excess Water Drainage
One of the primary concerns during the monsoon season is excess water accumulation in plant pots. To prevent waterlogging and ensure proper drainage, you must clean the underside of the pots. Check if the drainage holes are clear and not blocked by debris.
If the soil in the pot is compacted or does not drain well, you may need to consider repotting your plants. This will allow the excess water to easily drain away, preventing waterlogging and the associated problems like root rot.
2. Properly Fill the Pots
When potting your plants during the monsoon season, we suggest that you fill the pots completely with a mixture of soil and cow dung. This prevents water from stagnating on top. If you have partially filled pots, make sure that the drainage holes are open to allow excess water to flow out.
3. Protect Against Fungal Infections
Fungal infections are common during the monsoon season due to the high humidity levels. To prevent and control fungal diseases, we suggest you use a fungicide every 10-15 days. Neem oil, known for its antifungal properties, is an effective organic fungicide that can be sprayed over the leaves. Regular application of neem oil helps in keeping fungal infections at bay and promotes healthy plant growth.
4. Prune and Trim for Healthy Growth
The monsoon season is an ideal time for pruning and trimming your plants. It allows you to replant saplings or take cuttings from existing plants. By pruning and trimming, you can remove any dead or diseased parts of the plants, promoting faster and healthier growth.
Within a week, you should be able to see new leaves and shoots emerging from the pruned areas. Regular trimming also helps in maintaining the desired shape and size of the plants.
5. Avoid Overwatering
During the monsoon season, the soil tends to remain wet due to the reduced sunlight and increased rainfall. Adding excess water can lead to the decay of plant roots and the development of fungal diseases. To prevent overwatering, check the moisture level of the soil before watering. Only water the plants when the top layer of soil feels dry to the touch.
6. Shift Pots and Ensure Adequate Sunlight
During the monsoon season, sunlight can be scarce due to frequent cloudy days. It is essential to provide your plants, especially sun-loving varieties like succulents and cacti, with sufficient sunlight. Whenever possible, move the plants to sunnier spots at least two to three times a week.
This will help in maintaining their overall health and prevent issues like etiolation. Additionally, regularly check the leaves and stems of your plants for signs of decay or fungal infections caused by reduced sunlight and increased moisture.
7. Protect from Direct Rainfall
While rainwater is beneficial for plants, direct rainfall can cause soil erosion and the removal of fertile topsoil. To protect your plants from the direct impact of heavy rain, consider covering them with a sheet or providing them with some form of shelter. This will help in reducing the force of the rain and minimize the risk of soil erosion. However, ensure that there is still sufficient airflow to prevent the buildup of humidity and the development of fungal diseases.
8. Clean the Plates and Prevent Mosquito Breeding
If you place plates under your plant pots to collect excess water, make sure to clean them regularly. Stagnant water in the plates can become a breeding ground for mosquitoes and other insects. By keeping the plates clean and dry, you can prevent the proliferation of pests and protect the overall health of your plants.
9. Take Advantage of the Wet Soil for Repotting
The monsoon season provides the ideal conditions for repotting plants. The wet soil makes it easier to handle and transplant small plants into larger pots. This is also a great time to divide and replant existing plants, allowing them to spread and thrive. Make sure to use fresh potting mix while repotting and provide adequate support to the plants to prevent damage to their roots or stems.
10. Additional Tips from Experienced Gardeners
Experienced gardeners have shared some additional tips to help your plants thrive during the monsoon season:
Mix one teaspoon of bone meal, neem powder, and cow dung every 15 days and add it to the pot. This mixture provides essential nutrients for healthy plant growth.
Regularly check the drainage holes in your pots to ensure they are not clogged. Clogged drainage holes can lead to compacted soil and root rot.
Give support to your plants during strong winds or storms to prevent breakage of stems or branches.
Experiment with growing new plants and replanting existing ones during the monsoon season. The favorable conditions can lead to faster establishment and growth.
Conclusion
By following these tips and hacks, you can ensure that your plants remain healthy and vibrant during the monsoon season in India. With proper care and attention, your garden can flourish and bring joy even during the rainy months.
FAQs on Care for Plants During the Monsoon
Q. What are some good monsoon plants for a balcony?
A. Some good monsoon plants for a balcony in India include:
– Marigold
– Portulaca (Moss Rose)
– Coleus
– Vinca (Periwinkle)
– Salvia
– Zinnia
– Begonia
– Impatiens
Q. How often should I water my monsoon plants?
A. Water your plants when the top inch of soil feels dry. However, be cautious not to overwater, as excessive moisture can lead to root rot.
Q. How do I protect my monsoon plants from pests during the monsoon season?
A. To protect your monsoon plants from pests during the rainy season, follow these tips:
– Regularly inspect your plants for signs of pests.
– Remove any infected or damaged leaves promptly.
– Use organic pest control methods such as neem oil spray or insecticidal soap.
– Maintain good plant hygiene and cleanliness in your garden.
Q. Can I grow herbs during the monsoon season?
A. Yes, you can grow herbs during the monsoon season. Herbs like mint, coriander, fenugreek, and basil thrive well in the rainy season. Ensure they receive enough sunlight and well-draining soil.
Q. How do I choose the right soil for my monsoon plants?
A. Choose a well-draining soil mix for your monsoon plants. It should be able to retain moisture without becoming waterlogged. You can use a combination of garden soil, compost, and coco peat or perlite to improve drainage and water retention.
Q. How do I choose the right location for my plants?
A. Choose a location that provides adequate sunlight and proper air circulation for your plants. Avoid placing them in low-lying areas where water may accumulate. Consider the specific light requirements of each plant and place them accordingly.
Q. How do I fertilize my plants during the monsoon?
During the monsoon season, plants tend to grow vigorously, so they may benefit from regular feeding. Use a balanced liquid fertilizer or slow-release granules according to the instructions on the product label. Apply the fertilizer in moderation, avoiding excessive use, as it can lead to nutrient imbalances.
Q. Can plants be grown in hanging baskets during the monsoon?
A. Yes, many monsoon plants can be grown in hanging baskets. Choose plants with trailing or cascading growth habits, such as trailing petunias, nasturtiums, ivy geraniums, or lobelia. Ensure the hanging baskets have proper drainage holes and use a well-draining potting mix to prevent waterlogging.
Q. Can I use rainwater to water my plants?
A. Yes, rainwater is an excellent choice for watering your monsoon plants. It is free from chemicals found in tap water and is beneficial for plants. Collect rainwater in buckets or barrels during rainfall and use it to water your plants as needed.
Q. How do I protect my plants from strong winds?
To protect your monsoon plants from strong winds:
– Place them in a sheltered location, such as near a wall or behind windbreaks.
– Stake taller plants or provide support to prevent them from toppling.
– Use windbreaks like trellises, fences, or mesh screens to reduce the wind's impact.
– Prune back any long or weak branches that may be more susceptible to wind damage.
Q. How do I care for my monsoon plants during a dry spell?
During a dry spell, it's essential to provide adequate water to your monsoon plants. Monitor the moisture level in the soil and water them deeply when the top inch of soil feels dry. Mulching the soil around the plants can help retain moisture and reduce evaporation.
Q. How do I protect my monsoon plants from flooding?
To protect your monsoon plants from flooding:
– Ensure proper drainage in your garden by improving soil structure and adding organic matter.
– Avoid planting in low-lying areas or areas prone to water accumulation.
– If heavy rainfall is expected, consider temporarily moving potted plants to higher ground or elevating them using plant stands or bricks.
– Create channels or slopes to redirect excess water away from the plant roots.
– If flooding occurs, remove the plants from standing water as soon as possible to prevent root rot.
Q. How do I choose the right type of mulch for my monsoon plants?
A. Choose organic mulches like straw, shredded leaves, or compost for your monsoon plants. Organic mulches help retain moisture, regulate soil temperature, and improve soil structure as they break down over time. Avoid using thick layers of mulch that can lead to waterlogging or suffocate plant roots.