Rhaphidophora Decursiva, also known as the Dragon Tail Plant or Creeping Philodendron, is a rare and intriguing tropical climbing plant that has gained popularity for its stunning leaves and low-maintenance care requirements. This comprehensive care guide will cover everything you need to know about Rhaphidophora Decursiva, from its background and unique features to its care needs and propagation techniques. By following this guide, you'll be able to provide the best possible environment for your Rhaphidophora Decursiva to thrive, ensuring a long and healthy life for this beautiful houseplant.
Rhaphidophora Decursiva Background
Native to Southeast Asia, including India and southern China, Rhaphidophora Decursiva belongs to the Araceae family. It is often mistaken for other plants like Monstera and Philodendron due to its similar appearance. However, it is a unique genus that stands out for its massive, deeply lobed leaves and extraordinary climbing growth habit.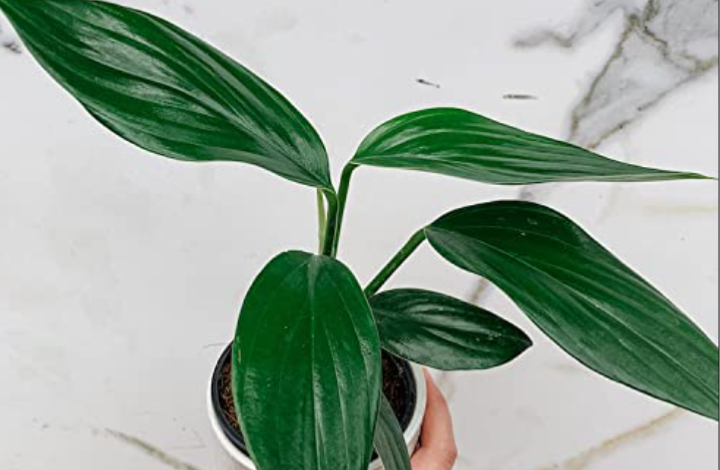 As an epiphytic plant, Rhaphidophora Decursiva grows on tree trunks in the forest understory, reaching for sunlight while developing aerial roots to anchor itself to its host tree. This climbing habit makes it a great choice for indoor spaces, where it can be trained up a trellis, bookcase, or even a wall, adding a touch of the jungle to any home.
Not a Monstera or Philodendron
Despite being called a "Creeping Philodendron" or sometimes even a "Philodendron Decursiva," Rhaphidophora Decursiva is not a part of the Monstera or Philodendron genus. Instead, it belongs to the Rhaphidophora genus, which is distinct from both Monstera and Philodendron. All three plants are part of the Araceae family, but they are different genera with unique characteristics.
Rhaphidophora Decursiva Care Basics
Pot Size and Type
When choosing a pot for your Rhaphidophora Decursiva, opt for one that is a few inches wider and deeper than the root ball. Since this plant has the potential to grow quite large, keeping the roots contained in a smaller pot will help control its growth. Additionally, ensure that your chosen pot has one or more drainage holes to prevent waterlogging, and pair it with a plant saucer to protect your surfaces.
Soil
Rhaphidophora Decursiva requires a well-draining soil mix to ensure its roots receive adequate oxygen. A mixture of equal parts houseplant potting soil, perlite, and orchid bark is ideal for these tropical plants. This combination promotes aeration and prevents soil compaction while retaining enough moisture to keep the plant hydrated.
TrustBasket Succulent and Cactus Potting Soil Mix – 5 Kg | Well-Drained and Porous Soil Mix | Holds…
Completely organic potting media for Succulent and cactus and doesn't contain any harmful…
Well-drained, porous soil with good aeration which is necessary for the healthy growth of succulents
Soil contains perlite in it, which not only helps in aeration and drainage but also minimizes the…
TrustBasket has introduced a "Succulent and cactus potting soil mix" which meets all the potting…
This soil is more porous which in turn provides better drainage."
Light
This tropical climber prefers several hours of bright, indirect light in its indoor environment. Avoid prolonged exposure to direct sunlight, as it can burn the leaves, but also avoid low-light conditions if possible. Position your Rhaphidophora Decursiva near a bright window, or use grow lights if your home doesn't receive enough natural light.
Water
Water your Rhaphidophora Decursiva when the top few inches of soil have dried out. The "soak and dry" method of watering is ideal for this plant, meaning you should thoroughly water the plant until the soil is soaked, then allow it to dry out slightly before repeating the process. Keep in mind that during the fall and winter, when the plant's growth slows down, you'll need to reduce the frequency of watering to prevent overwatering.
Temperature and Humidity
Rhaphidophora Decursiva thrives in temperatures between 65 to 80 degrees Fahrenheit (18 to 26 degrees Celsius) and is hardy in USDA zones 9 to 11. While it can adapt to average household humidity levels, it will benefit from additional humidity. Consider placing a small humidifier nearby, or grow your plant in a naturally humid room like the bathroom, laundry room, or kitchen.
Fertilizer
During the spring and summer months, Rhaphidophora Decursiva benefits from regular fertilization. Apply a balanced liquid fertilizer once a month during watering for the best results.
#Fun Fact: What's truly fascinating about this species is how the leaves change shape as they mature. When the plant is young, the leaves are small and round, but as they grow, they become elongated and develop the characteristic split or fenestrated pattern that gives the plant its common name, Dragon Tail.
Pruning
Pruning your Rhaphidophora Decursiva is primarily for aesthetic purposes, as these vining plants can grow quickly and may outgrow your space. You can trim back the vines to control growth, and the stem cuttings can be used for propagation. Be sure to wait until the spring or summer to prune, as the plant is actively growing during these months.
| | |
| --- | --- |
| Name | Rhaphidophora Decursiva |
| Light | Bright, indirect light |
| Watering | Keep soil moist, but not too wet |
| Temperature (India) | 18°C to 30°C |
| Humidity | High Humidity |
| Soil Type | Rich, light, and airy soil |
| Soil pH | 5.5 to 7.5 |
| Fertilizing | Fertilize monthly during growing season |
| Repotting | Repot every 2-3 years |
| Pruning | Prune to control size and shape |
| Propagation | Stem cuttings and Air layering |
| Toxicity | Toxic to pets and humans if ingested |
Propagating Rhaphidophora Decursiva
Propagating Rhaphidophora Decursiva is a simple and enjoyable process. You can do so by using stem cuttings or air layering techniques, both of which are described in detail below.
Stem Cuttings
With a pair of sharp, clean pruning shears or scissors, take one or more stem cuttings from a healthy, mature plant. Each stem cutting should have at least three to four nodes along the stem, but no more than six.
Remove the bottom leaves from the stem cuttings, leaving one to three leaves at the top of the cutting, depending on the number of nodes you have.
Place the stem cuttings in a glass container filled with fresh water so that the nodes along the bottom of the cuttings are submerged, and the remaining leaves at the top of the cuttings sit above the water's surface.
Once the roots are at least one inch long, transfer the cuttings from water to soil. This will typically take between one to four weeks. Prepare a small pot with a well-draining potting mixture and transfer the rooted cuttings to the soil. Return the freshly planted cuttings to their original location.
Water the cuttings thoroughly, allowing the excess water to drain from the drainage holes at the bottom of the pot. For the first one to two weeks, maintain even soil moisture to help the cuttings' roots acclimate to the soil. Then, you can resume a regular watering schedule, allowing the soil to dry slightly between waterings.
Air Layering
Identify a section of the stem with aerial roots, as this is where air layering will be most successful.
Wrap a strip of damp horticultural moss around the stem and secure it with twine or wire.
Monitor the aerial roots as they grow through the moss. Once they have visibly multiplied, cut the stem below the moss and plant the cutting in a new pot.
Keep the soil evenly moist for the first week or so, then resume a regular watering schedule, allowing the soil to dry slightly between waterings.
Potting and Repotting Rhaphidophora Decursiva
Rhaphidophora Decursiva is a fast-grower that may need to be repotted every year. If you notice roots growing from the drainage holes of your plant's pot or circling the bottom of the pot, it's time to repot. Wait until the spring or summer to repot, as this is when the plant is actively growing.
Choose a pot that is one to three inches larger than the current container and ensure you have fresh soil on hand.
Remove the plant from its current pot and brush away as much of the old soil as possible without damaging the roots.
Transfer the plant to its new pot, filling the pot with fresh soil as you go. When finished, return the freshly repotted plant to its original location and water it thoroughly, allowing excess water to drain from the container.
Common Pests and Plant Diseases
Rhaphidophora Decursiva is not particularly prone to specific pests or diseases, but like most houseplants, it is susceptible to a range of common houseplant pests. Keep an eye out for signs of mealybugs, spider mites, thrips, and scale, and treat your plant with a houseplant insecticide at the first sign of infestation.
Fungal leaf spot and root rot are also potential diseases that can affect this tropical plant. Treat fungal leaf spot by pruning off heavily affected leaves and applying a fungicide regularly until symptoms cease. Root rot, often caused by overwatering, can be identified by mushy stems or roots and can be fatal if not caught early. Prune off any affected areas immediately and propagate any healthy stems to save the plant.
Common Problems with Rhaphidophora Decursiva
While relatively easy to grow and maintain, Rhaphidophora Decursiva may occasionally encounter a few minor issues, typically indicating that something in the plant's growing environment is not quite right.
Yellow Leaves
Yellow leaves can be a sign of several issues, including normal aging, insufficient light, underwatering, or cold temperatures. Evaluate your plant's growing conditions to determine the most likely cause and make adjustments as needed.
Slow Growth
If your Rhaphidophora Decursiva is growing slowly, it may be due to a lack of light or nutrients. Ensure that your plant is receiving bright, indirect light and fertilize it regularly during the growing season. Additionally, check if your plant is root-bound and requires repotting, as this can also slow its growth.
Frequently Asked Questions about Rhaphidophora Decursiva
Is Rhaphidophora Decursiva toxic to pets and humans?
Yes, Rhaphidophora Decursiva is toxic to both pets and humans due to the calcium oxalate crystals present in its cells. Ingesting this substance can cause vomiting, swelling of the face, and burning of the mouth.
Can Rhaphidophora Decursiva be grown outdoors?
Rhaphidophora Decursiva can be grown outdoors year-round in USDA zones 9-11. In other zones, it can be moved outdoors during the warmer months but must be brought indoors before temperatures drop.
Does Rhaphidophora Decursiva need a support structure?
As a climbing plant, Rhaphidophora Decursiva will benefit from a support structure, such as a moss pole, trellis, or large stick, to reach its full maturity.
Final Thoughts
Rhaphidophora Decursiva is an easy-to-care-for, high-impact houseplant with stunning, large leaves that will add a touch of tropical elegance to any indoor space. By following this comprehensive care guide, you'll be able to provide the optimal environment for your Rhaphidophora Decursiva to flourish, ensuring a long and healthy life for this captivating plant.
Last update on 2023-09-23 / Affiliate links / Images from Amazon Product Advertising API