As a home decor enthusiast, I've found that infusing plants into my living space has been a game-changer. Not only do they add a pop of color, but they also improve the air quality and overall ambiance of a room. However, choosing the perfect planter for your home can be a daunting task. In this post, I will take you through the factors you need to consider when choosing the perfect planters for your home.
Importance of Planters in Home Décor
Pots and planters are an essential part of home decor as they add an element of natural beauty to a room. Planters come in different materials such as ceramic, plastic, terracotta, and metal, among others. The right planter can transform your living space and make it more welcoming.
Factors to Consider When Choosing Planters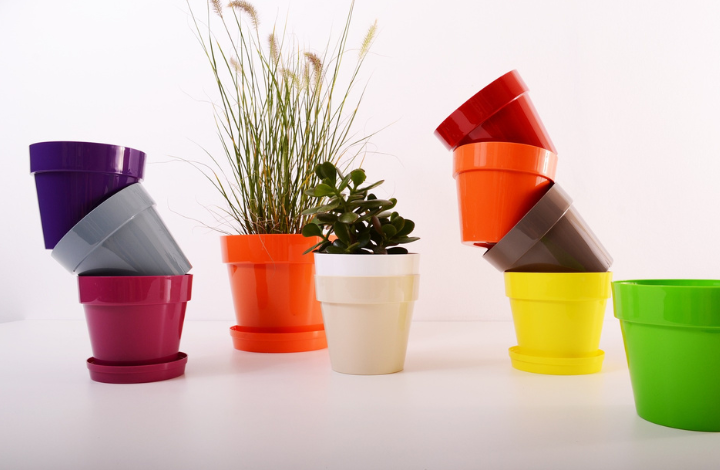 Size and Shape
When choosing a planter, size and shape are essential considerations. The size of the planter should be proportional to the size of the plant. A small planter may not provide enough room for the plant to grow, while a large planter may lead to overwatering. The shape of the planter should also complement the plant's natural shape. For instance, tall and narrow plants such as snake plants and bamboo do well in cylindrical or rectangular planters.
Material
Planters come in different materials, each with its advantages and disadvantages. Ceramic planters are aesthetically pleasing but fragile and prone to breakage. Plastic planters are durable and lightweight but may not be as attractive. Terracotta planters are porous and can absorb water, leading to the growth of mold. Metal planters are durable and come in various designs but can be prone to rusting.
Drainage and Watering
Proper drainage is crucial for the health of your plants. Without proper drainage, the roots may become waterlogged, leading to root rot. When choosing a planter, ensure it has drainage holes or can be drilled to allow water to flow out.
Additionally, consider the watering needs of the plant. Some plants require more water than others, and a planter that retains water may be detrimental to the plant's health.
Indoor vs. Outdoor Planters
Indoor and outdoor planters have different requirements. Indoor planters should be able to fit into the available space and complement the existing decor.
They should also have proper drainage, as excess water can damage indoor floors. Outdoor planters, on the other hand, should be able to withstand harsh weather conditions and be made of durable material. They should also have proper drainage to prevent waterlogging.
DIY Planter Ideas for a Unique Touch
If you're looking for a unique touch, DIY planters can be a fun and creative way to add a personal touch to your living space. You can repurpose old items such as teapots, mason jars, or tin cans to create unique planters. Additionally, you can paint or decorate existing planters to match your decor.
Final Tips for Choosing the Perfect Planters for Your Home
Choosing the perfect planter for your home requires careful consideration of the factors discussed above. Ensure the planter is the right size and shape for your plant, has proper drainage, and complements your décor. Additionally, consider the material, lighting conditions, and watering needs of your plant. With the right planter, you can transform your living space and enjoy the numerous benefits of indoor plants.