Crispy, crunchy and fresh! And you can grow them at home! Capsicums or bell peppers are one of the easiest vegetables to grow in pots. If you use them a lot in your cooking, there's nothing like an organically grown freshly cut capsicum to enhance your meal. Here are the ideal requirements for growing capsicums in containers.
Capsicums come in many colors – green, red, yellow and sometimes even purple and black. Green capsicums tend to be slightly pungent and bitter while the red and yellow capsicums are less pungent and more sweet to the taste.
Capsicums are propagated by seeds and take about 8-10 days to germinate. It is best to sow them in a seed tray and transplant them to a bigger pot when they are about 45 days old or when they have 4-5 leaves on them.
How to Grow Capsicum in Pots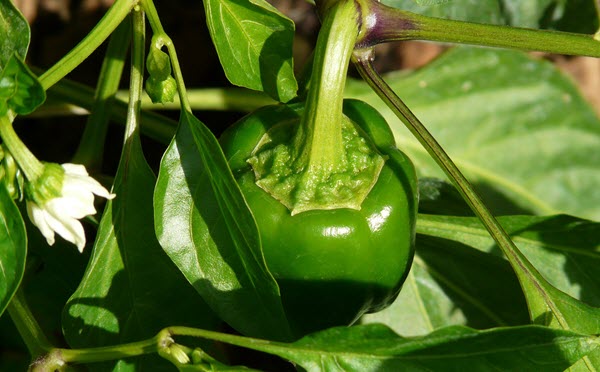 Soil
Capsicums require light soil with good aeration. You can use a simple potting mix with a good dose of compost but if you're adding manure, leave the soil to sit for a week before sowing the seeds.
Sun
Capsicums are sun and heat loving plants so place them in a sunny part of your terrace with partial shade. About 3-4 hours of morning or evening sun makes for ideal growing conditions. If it gets too hot, the plant may shed its flowers to conserve energy and you don't want that happening.
Also Read: Best Vegetables to Grow in January in India
Water
Water the capsicum plants consistently or you may end up with blossom end rot. Overwatering or under-watering must be avoided at all costs.
Fertilizers
Capsicums are quite slow to grow unlike other plants and need to be fed with a weekly or fortnightly dose of liquid fertilizer like a seaweed mix or compost tea especially after they start to bloom.
Pests
Capsicums are easily susceptible to diseases like bacterial wilt, powdery mildew, and root rots. Pests like aphids, cutworms, and whiteflies can also cause destruction to the plant. The pests can be flushed away with a powerful spray or manually removed.
Companion Plants
Basil and tomato make for great companion plants to the capsicum so it wouldn't hurt to grow them near your capsicums.
Harvesting
You can start harvesting capsicums once they have reached the size of a tennis ball and the skin starts to look smooth and glossy. Usually this should take about 2-3 months time after planting. Avoid leaving the peppers to fully ripen as they will slow down new production. The more peppers you pick, the more they will produce.