One of the perks of setting up a terrace garden is that you will spend time creating and maintaining your garden – one that usually involves a lot of physical work. However, there may be times when you don't have too much time to invest in your gardening chores and may want to take things easy. Here are some easy, low maintenance plants for your terrace garden that will give you great joy with less effort!
Low maintenance plants are not a genre of plants but are called so because the work required to keep them in good stead is minimal. If you have less time on your hands, here are some low maintenance plants that make your garden look great with little effort.
Low Maintenance Plants for Your Terrace Garden
Spider Lilies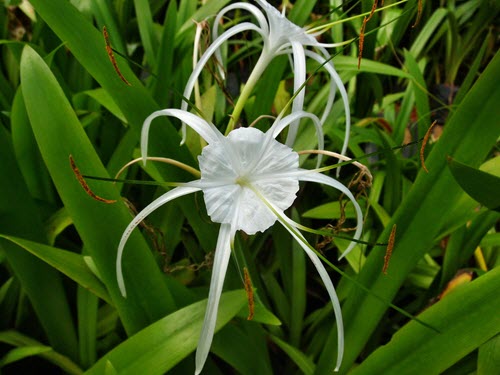 Spider lilies with their beautiful lush green leaves and stunning spindly white blooms are a great addition to any garden. Just make sure you have at least 6 hours of good sunlight, well drained moist soil with good composting, and you're well on your way to enjoying the sight of these white beauties and their intoxicating fragrance when you spend your evenings in your terrace garden. These are not just low maintenance plants, they are also a gorgeous sight to behold in full bloom.
LIVE GREEN Spider Lily Flower Bulb-Pack of 10 Bulbs
Package contaon – 10 bulbs
Blooming time 50 to 60 days. + Free germination instruction manual inside the packet.
plant height reach approx 2 to 3 feet.
Spider lily easily grow in any pots and gardening.
Spider lily flower best for your home garden and borders.
Joseph's Coat Crotons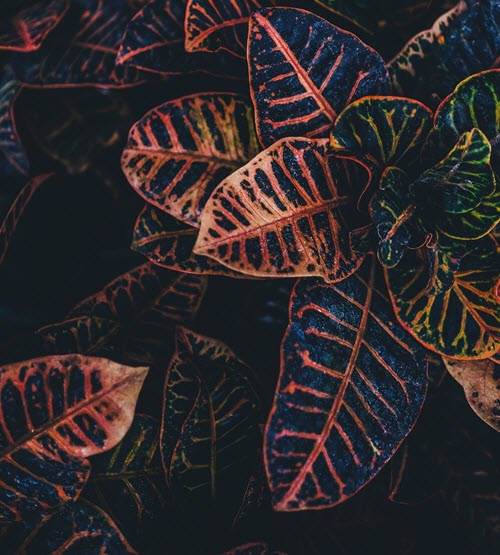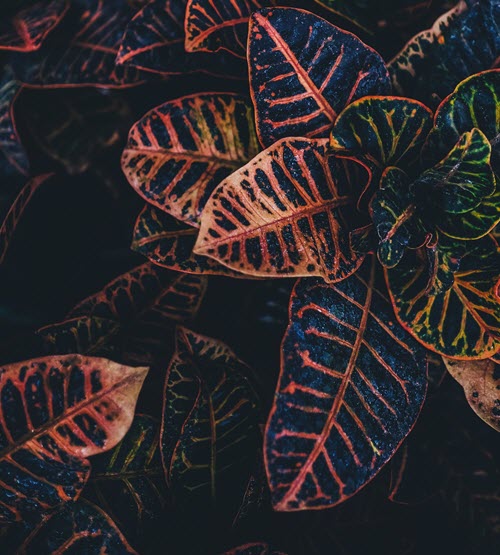 Joseph's Coat (Codiaeum Variegatum) is a gorgeous variety of crotons with leaves in many splendored colors. In fact the more sunshine the plant receives, the more gorgeous and vibrant are its colors; from green, orange and red specks to yellow veins.
The plant can be grown both indoors and outdoors and usually grow to a height of 6 to 8 feet. They can grow quite bushy and require daily watering but no work in terms of pruning. If the plant grows too wild for your liking, simply snap off the branches and plant them as separate plants.
Mphmi Croton Variegatum Petra, Croton Norma, Codiaeum Variegatum Petra – Plant
Mphmi Croton Variegatum Petra, Croton Norma, Codiaeum Variegatum Petra – Plant
Live plants can be used in the garden for shade as well as ornamental purposes
All Type Plants delicious taste, excellent flavor and attractive fragrance, it is rich in vitamins A…
Apply organic fertilizer once a month specially during main growing season(December-February)
Before application of fertilizer loosen the topsoil without disturbing the roots of the plant so, it…
Money Plant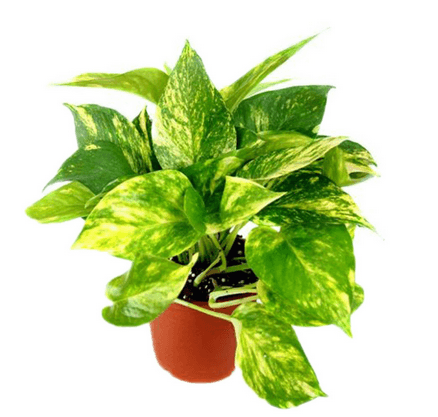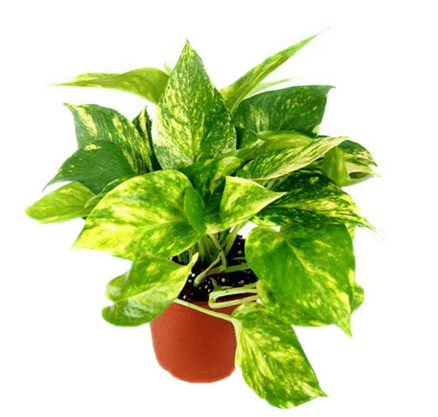 This perennial plant is a great choice to have indoors or outdoors in containers or hanging pots. Whether true or not, the plant is believed to bring good luck, prosperity, and wealth to its owners. The story goes that when a financially burdened Taiwanese man prayed to the Gods for relief he discovered the answer to his prayers in the form of a plant he found in his field.
He nurtured the plant and grew more plants, which he sold and  ended his money troubles. The plant is therefore often gifted to others in the hope that it will bring prosperity to near and dear ones. This easy to maintain plant not only adds a touch of greenery to the surroundings but also purifies polluted air and increases oxygen flow.
Ugaoo Good Luck Money Plant Variegated With Self Watering Pot
Money plant is an excellent indoor plant due to its ability ot survive in low light . It is an Air…
This plant with its beautiful heart shaped leaves with specles of cream or white markings is…
Watering requirement for the plant is generally twice a week. But it is ideal to water it whenever…
Plant height without the pot is – 6 to 9 inch. And the plant spread is ranging between – 8 to 11…
Live Plant with Pot. Pot is self- watering where excess water gets stored in the reservoir below,…
Also Read : 20 Plants For Beginners to Grow in Their Terrace Garden
Peace Lily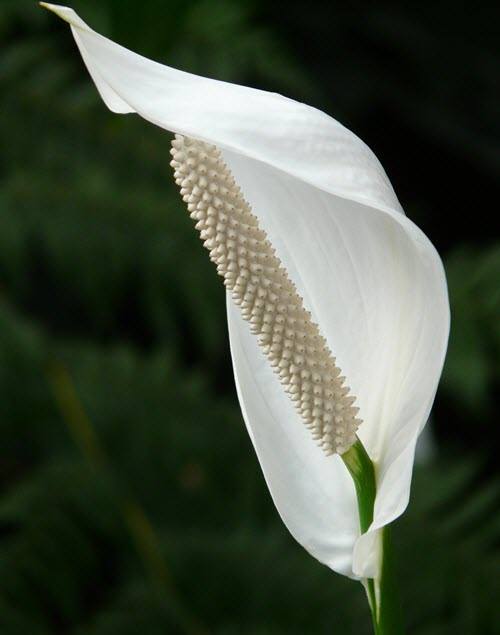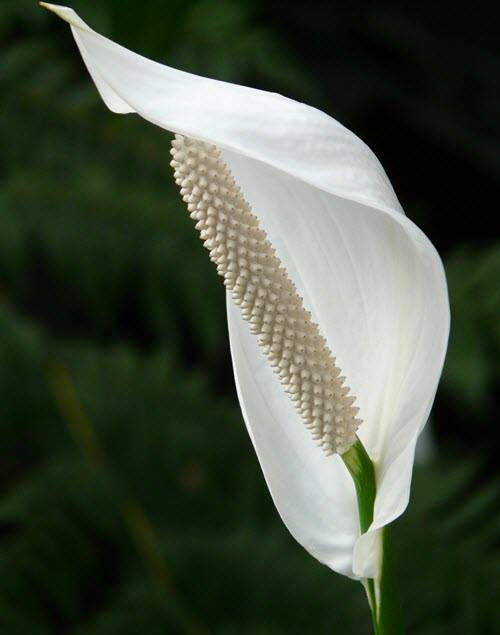 The Peace Lily is not simply aesthetically appealing, it also improves the air quality inside your home. It requires very little sunlight, and is drought resistant, so you don't even have to bother watering it everyday. Another cool thing about this plant is that it doesn't need to be fertilized to bloom. It usually blooms in spring time and the flowers lasts for about two months.
PLANTSGURU Peace Lily Live Plant – Spathiphyllum Small Air Purify Indoor Plant (pot included size:…
1 Live healthy peace lily live small plant (pot size: 3inch, color: white)
Plant height Approx. 10-12 inches: Pot Size: 3 inches Dia.
Most attractive, air purifier live indoor flowering plant. Best air purify house plant as per NASA…
There are certain risks associated with shipping live plants. While we take all precautions to make…
Photograph above represents plants in the nursery. Appearance of delivered plant may vary depending…
Aloe Vera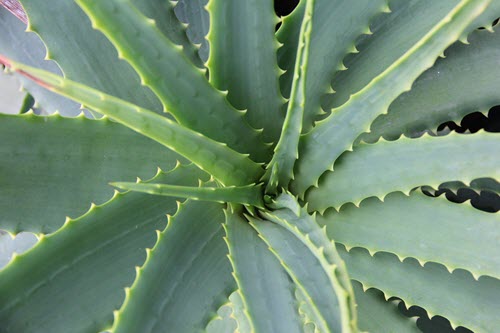 The Aloe Vera plant requires plenty of light and very little water to grow. The plant has a number of uses, whether it concerns your health, beauty or home decor. The plant is well suited to grow in Indian weather and its no surprise that you often see the plant adorning most Indian houses. Just plant in sunlight and forget. What more can you ask for!
Anthurium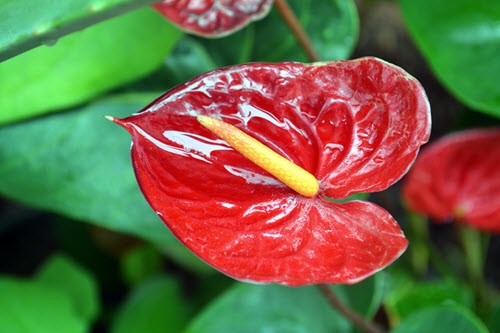 The Anthurium is a stunningly beautiful plant that requires only indirect sunlight to grow. Its the perfect plant to place by your window sill. You must water the plant regularly but that's the only requirement for maintaining this beauty.
INDIAN FLORA® : ANTHURIUM RED | Exotic Live Plant | Home Decor Plant | Plastic Pot | Air Purifying…
Natural Live Plant; Air Purifier, Indoor, Evergreen, Low maintainence, Multi benefits, easy to grow…
Elegent ideal indoor plant for home décor (study table, work station, living room, balcony,…
Good fortune Plant for Prosperity and Gifting, Excellent air purifying plant for home and office as…
Water – Thrice a week; Sunlight – thrice a week. Morning sunlight for 2-3 Hrs; Manure – Once…
Plant Height – 4 to 10 inches; Pot Specification – Diameter & Height 7*5 inches, White High…
Grape Ivy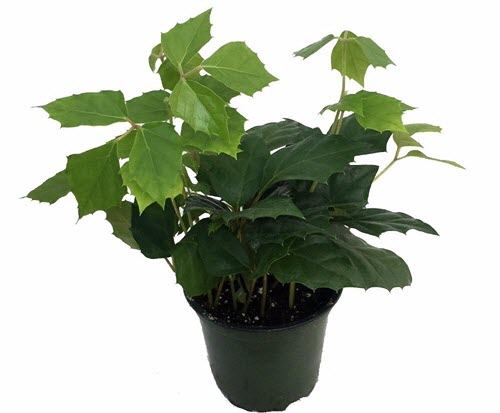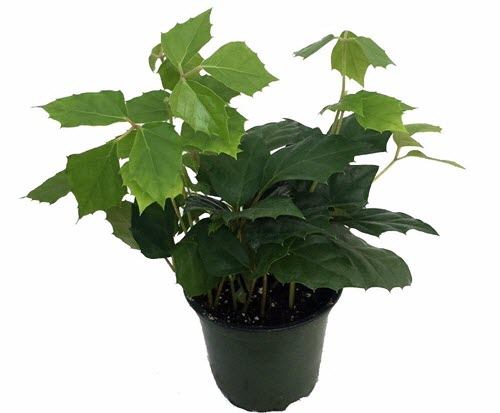 The Grape Ivy is a beautiful green plant for keeping indoors. It requires very little light and water and is a perfect addition to your window sill. This ivy plant is also a great air purifier so why not add one to your home today.
Plantsworld Grape Ivy Live Plant
Plantsworld Grape Ivy Live Plant
Package Contains : 1 Live Plant, Pot Size : 4″ to 5″ (In Between), Image is for reference purpose…
Foliage Plants
Grape Ivy
Adenium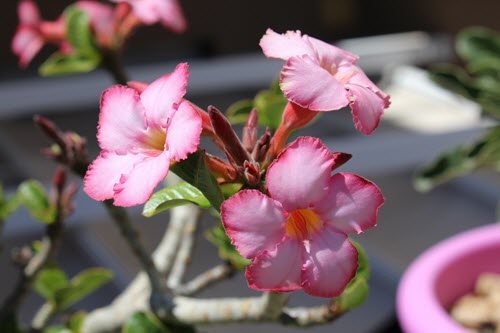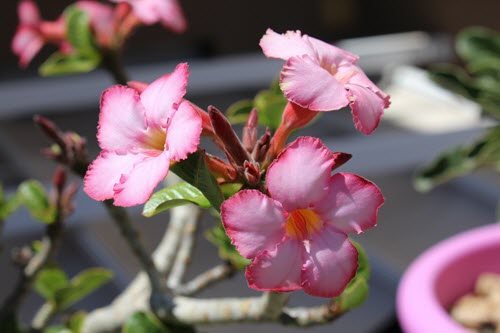 Adenium is another great plant for the lazy gardener. This is a succulent bush that grows about 2 meters high and has a thick, twisted base at the bottom which tapers upwards as it grows. Also known as the desert rose, this shrub produces the most beautiful red, pink, and white flowers all year round. And best of all, doesn't care even if you completely neglect it.
Snake Plant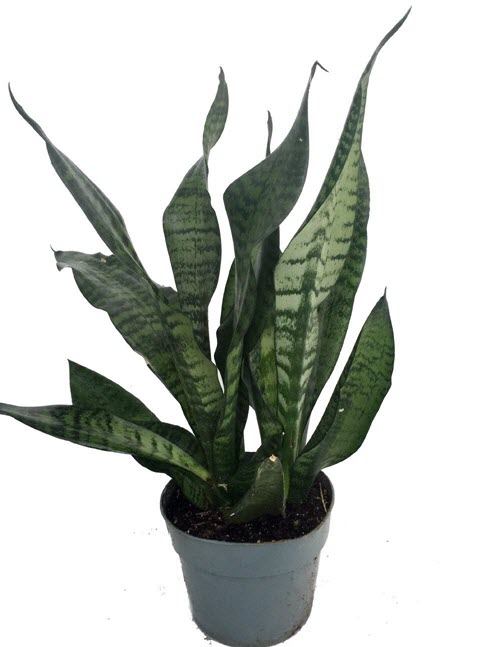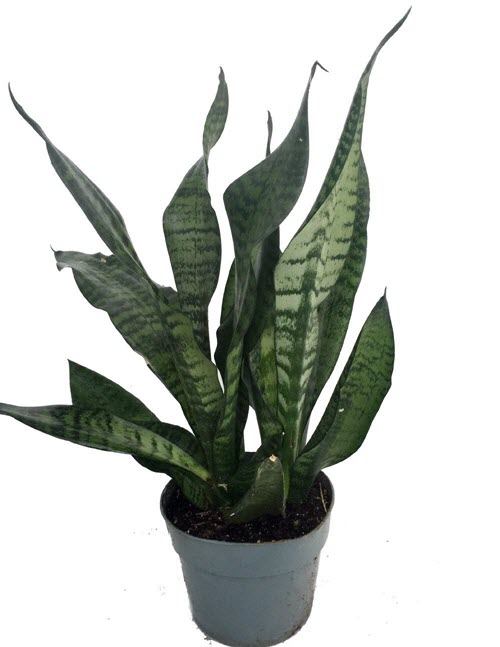 Want a plant that you can neglect for weeks and yet have it look fresh and green? Then the snake plant is a must have. They are perfect indoor plants as well, will grow in low light levels, don't have pest problems and best of all, keep the air clean. You can buy one from your nursery, put it away in a corner of your house and water it once a week or every 10 days and it will be perfectly happy. And so will you.
Spider Plant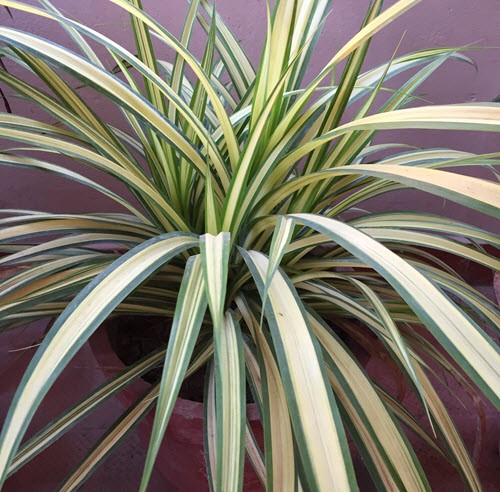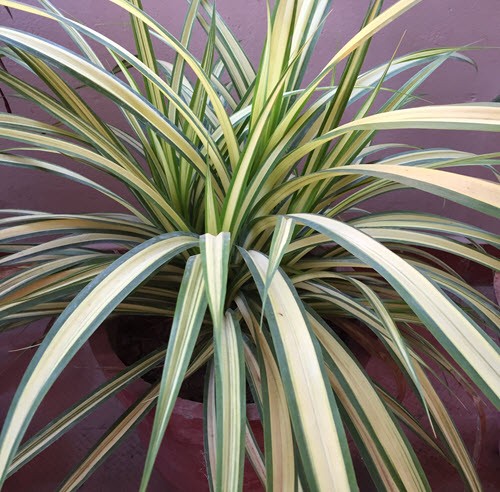 Despite the ominous sounding names of some of these plants, they are some of the best low maintenance trouble-free plants you can have in your garden. The spider plant is a gorgeous looking plant with shades of green that grows well in partial shade and needs watering only when the soil dries out. The only problem you may encounter with this plant is the browning of leaves which happens when you over-water it.
Garden Art Spider Plant Easy Care Live, 6″ Pot, Indoor/Outdoor Air Purifier(Pack of 1 Healthy Live…
Spider plants are among the easiest houseplants to grow and are great for beginners or forgetful…
They are easy to care for and low maintenance; ideal size for shelves, tabletops, mantles, sills,…
A fan of bright, indirect light, spider plants are great for hanging and will send out shoots that…
This top air-purifying green and white variegated plant is in a 6″ pot measuring 10 to 12″ Inches…
If you are houseplant challenged then spider plants are for you; Nasa studies also show this plant…
Cactus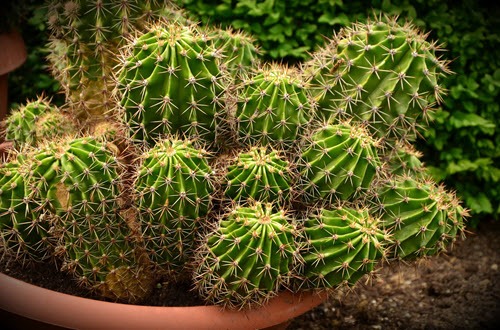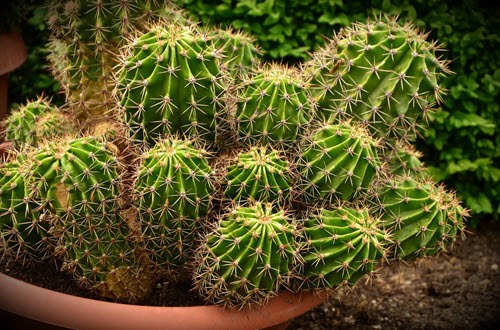 There are many many varieties of cactus available in nurseries and you can add any one of them to your low maintenance garden. Although I don't find them appealing, some of them can look attractive with big flowers adoring their weirdly shaped bodies. Mostly, you just plant them in a well drained soil, place them in bright sunlight and water them sparingly and they will do their thing.
HILLMART® Natural live opuntia Cactus Plants for home decor indoor live two different variety…
Low Maintenance : cactus plants are low-maintenance and perfect for busy people or those with…
Unique shapes and sizes : cactus plants come in a variety of shapes, sizes, and colors, making them…
Info : Required Temperature 15-35 Celcius , Plant will shipped with plastic pot as seen in picture
Health : Health of plant may be decrease, if packed more than 5 days. Then, you are advised to allow…
What do you think of the low maintenance plants in this list? We'd love to hear which low maintenance plants do you have in your garden.
Last update on 2023-09-09 / Affiliate links / Images from Amazon Product Advertising API