Panchakavya – a Sanskrit word meaning "a mixture of five products" has often been used in Hindu rituals and for various medicinal purposes. This miraculous concoction is also a plants best friend. Panchakavya has been found to protect soil micro-organisms, keep pests away and increases the yield of fruits and vegetables. Here's a closer look at how you can use Panchakavya to grow healthy plants organically.
Panchakavya is a bio fertilizer made from ingredients derived from the cow. The dung, urine, milk, curd and ghee are combined with a few additional elements to make this organic growth stimulant.
Nutritional Content of Panchakavya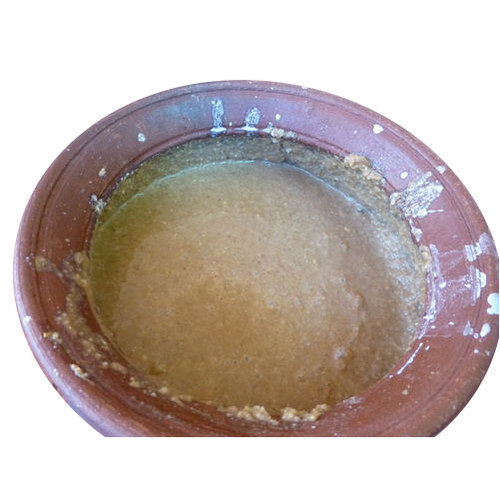 Cow dung is rich in nitrogen, phosphorus, potassium, sulphur, micronutrients, bacteria, fungi and microbial organisms. The urine contains uric and hippuric acids along with minerals like sodium, chloride, sulphates of calcium and magnesium.
Cow's milk contains protein, fat, carbohydrate, amino acid, calcium hydrogen, lactic acid and Lactobacillus bacterium. Ghee is rich in vitamin A, vitamin B, calcium, fat, and glycosides that protect the plant from infection.
Curd is rich in microbes that are responsible for fermentation.
How to Prepare Panchakavya
There are many ways in which you can prepare Panchkavya. Here is one method.
This will make 20 litres of the brew. (Source)
Materials Required:
Cow dung mixed with water – 5 kg
Cow's urine – 3 litres
Cow's milk – 2 litres
Curd – 2 litres
Ghee – 1 kg
Ripe yellow Banana – 12 pieces
Tender Coconut water – 3 litres
Half kg of jaggery mixed in 3 litres of water (OR Sugarcane juice- 3kg)
Take a wide mouthed mud pot or a plastic drum and keep it in a cool shady place. Avoid containers made of metal.
Add the cow dung and ghee into the container and leave it to ferment for 3 days. You can cover the drum with a wire mesh, cloth or net to prevent houseflies from laying eggs and prevent maggot formation.
On the fourth day, add the rest of the products. Leave it to ferment for 15 days.
During each of those days, stir the brew in the morning and in the evening. This will facilitate aerobic microbial activity.
After 20 days, you can start using the brew as a foliar spray for plants. Panchagavya can be stored for 60 days provided it is kept in a shady place and is stirred twice a day. After this it will start reducing in quality.
How to Apply Panchakavya
Panchakavya is best used as a foliar spray. Mix 1 litre of Panchakavya to 33 litres of water and spray it on the leaves.
You can also soak seeds and seedlings in solution of Panchakavya for about 30 minutes before sowing to get good growth.
You can spray the brew once in 15 days before flowering and once every 10 days during the flowering stage. In the fruit bearing stage, it is best to do one single spray.
Benefits of Panchakavya on Plants
Acts as a growth-promoter and immunity booster
Induces dense flowering
Produces larger leaves
Increases the yield
Increases the sweetness of fruits
Increases the shelf life of vegetables and fruits
Increases the quality of fruits
Reduces harvest time by 15 days
Reduces water requirement of plants
Helps in root growth
If you are looking for a good organic growth promoter for your plants, a good spray of Panchakavya may be just what you need. If it is not possible for you to make the brew yourself, you can buy the concoction from several online stores.
Have you used Panchakavya for your plants and has it made a visible difference to them?
Let us know in the comments section.