Cultivating a garden that boasts a vibrant display of blossoms all throughout the growing season is a gardener's dream. However, it is easier said than done. Plants have their unique life cycles and bloom periods, and while some species flower abundantly, others might have a more compact bloom season. Despite these inherent differences, there are several strategies you can employ to ensure a prolonged and lively bloom season. This guide will provide you with a comprehensive overview of various techniques to help your plants bloom for longer.
Tips to Keep Your Plants Blooming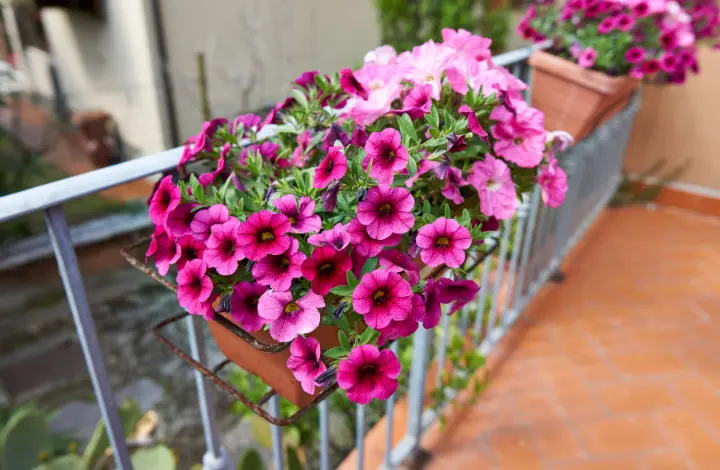 Select Healthy Seedlings
The journey to prolonged blooming begins with the right choice of seedlings. A plant's early development significantly influences its overall performance throughout its lifecycle. Seedlings with weak, elongated stems often indicate they have suffered from light or water stress in their early days. Such plants may fail to thrive despite the best care you provide later. Instead, choose lush, bushy seedlings. These are generally stronger and capable of handling adverse conditions. If you're starting from seeds, ensure they receive sufficient light and water right from the start.
Prepare Your Soil Well
The quality of the soil can significantly impact the length and intensity of your plants' blooming season. Soil rich in organic matter provides ample nutrients for growing plants, promoting healthy root and vegetative growth. This contributes to abundant flowers and a longer flowering period. However, it's crucial to note that some plants, like lavender, prefer light, nutrient-poor soil. Understanding the specific soil requirements of each plant you intend to grow can greatly enhance their blooming potential.
Ugaoo Organic Potting Garden Soil Mix for Plants Home Garden 5 Kg
Garden Soil Mix – Organic potting soil mixture for indoor plants, outdoor plants, flowering plants,…
An organic mixture of nutrient rich Red Soil and Cow Manure.
Ready to Use, No further mixing required.
Good all purpose soil for plants & growing vegetabels, flowers, herbs.
Custom blended soil mix for all varieties of pot plants and beddings.
Encourage Vegetative Growth
For a plant to produce a high volume of flowers, it should first have a robust vegetative structure. More branches naturally lead to more flowers. Therefore, it's recommended to remove any flower buds in young seedlings to encourage vegetative growth first. Apply a nitrogen-rich fertilizer can stimulate this growth, extending the plant's lifecycle and delaying seed production.
Watch for the Sunshine Requirements
Some plants like the roses require full sunshine to grow whereas others require partial shade. Understand the sunshine requirements of your plants and place them accordingly in an appropriate location in your garden.
Regular Deadheading
Deadheading, the process of removing spent flowers, is a well-established technique for prolonging the flowering period of plants. Allowing flowers to remain on the plant after their prime could trigger seed setting, effectively ending the flowering phase. Regularly deadheading your plants encourages more buds to form.
Throw in Some Banana Peels
If you have potassium loving plants like roses, give them some banana peels. Just bury the peels in the ground and nature will take care of the rest.
Feed Your Plant Well
A plant that eats well, blooms well. You can keep topping up the soil of your flowering plants with a rich organic compost. You can also add a liquid based fertilizer to the plants every 3 weeks to provide it with all the essential nutrients needed to grow. Make sure that you never over-fertilize the plant as you may either kill it or encourage too much foliage growth rather than flower growth. As the plant matures, switch to a fertilizer high in potassium and phosphorous to promote root spread and flower production. Follow a systematic pattern for feeding your bloomers and they will keep blooming regularly.
#Coffee Grounds: Used coffee grounds are rich in nitrogen, making them a great soil addition for plants that love acidic soil like roses, azaleas, and blueberries.
Water Wisely
Maintaining a healthy soil moisture level is crucial for both good bloom production and the longevity of the plant. Plants can flower intensely when stressed, but this survival instinct can lead to a shortened lifespan. Water your plants when the top inch of soil is dry to the touch. Most flowering plants prefer deep watering less frequently to shallow watering more often, as it encourages deeper root growth.
Know Your Pot Size
If your plant is potted, make sure it's in a pot that's the right size. If a pot is too small, the plant's roots can become cramped, limiting its growth. If a pot is too large, the soil may stay wet for too long, which can lead to root rot.
So the next time you have trouble with your flowers, consider following these good practices to keep your plants blooming and let us know how it worked for you.
Last update on 2023-09-18 / Affiliate links / Images from Amazon Product Advertising API