In every Indian household, it's common to find a variety of plants that are not just ornamental, but also possess incredible medicinal properties. These plants have been used for centuries in traditional Ayurvedic medicine to treat a wide range of ailments. From common illnesses like cold and cough to more serious conditions like digestive problems and skin injuries, these medicinal plants offer natural remedies that are effective and safe. In this article, we explore 20 essential medicinal plants that every Indian household should consider growing in their garden. We will delve into their medicinal properties, uses, and how they can be incorporated into your daily life. So, let's begin our journey into the world of herbal medicine and discover the power of these amazing plants.
20 Essential Medicinal Plants to Grow in Your Garden
1. Tulsi – The Queen of Herbs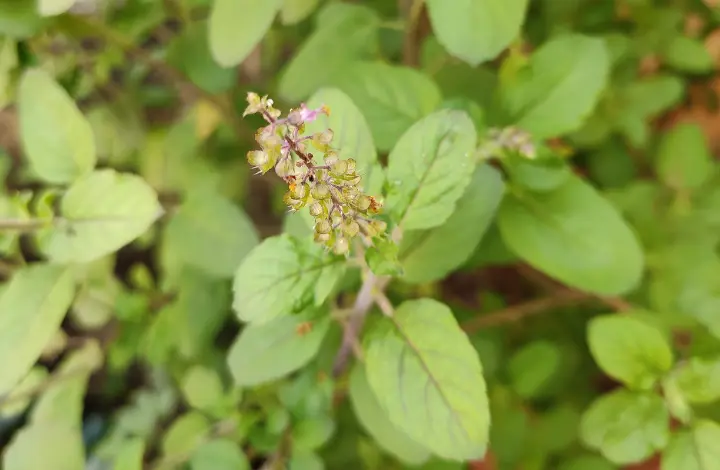 Tulsi, also known as Holy Basil, is one of the most revered plants in Ayurveda. Tulsi has numerous health benefits and is often referred to as the "Queen of Herbs." There are four varieties of tulsi mentioned in Ayurvedic texts: Rama, Krishna, Vana, and Kapoor Tulsi. Each type has its unique properties and uses.
Tulsi can be consumed in various forms, including herbal tea and as an essential oil. It is known for its antibacterial and insect-repellent properties. I always nibble on a few Tulsi leaves to get relief from cold, fever, bronchitis, or cough. The oil extracted from Karpoora Tulsi is used as an ear drop. Additionally, Tulsi is effective in treating indigestion, headache, insomnia, and cholera.
#WordofCaution: Always remember to consult a healthcare professional before using these or any other medicinal plants for treatment.
2. Aloe Vera – Nature's Healing Plant
Aloe Vera is a succulent plant that thrives in sunny and well-drained soil conditions. It is widely known for its healing properties and is used to treat various skin conditions. The gel extracted from Aloe Vera leaves is rich in antioxidants and has anti-inflammatory and antimicrobial effects.
Aloe Vera gel can be applied topically to wounds, cuts, and burns to promote healing and reduce the risk of infections. It is beneficial for reducing inflammation and soothing skin irritations. Plus, it reduces inflammation and redness associated with acne. Internally, Aloe Vera juice is used to treat ulcerative colitis, chronic constipation, and digestive problems.
3. Gotu Kola – The Herb of Longevity
Gotu Kola, also known as Brahmi, is a herbaceous plant that has been used in traditional medicine for centuries. It is native to India and Southeast Asia. Gotu Kola is well-known for its ability to stimulate the development of connective tissue and promote wound healing.
People often use the leaves of Gotu Kola to treat ulcers, skin injuries, and to decrease capillary fragility. The plant is also known to revitalize the brain and nervous system, increase attention span and concentration, and treat venous insufficiency. Additionally, the leaves of Gotu Kola are crushed to treat open sores.
4. Calendula – The Pot Marigold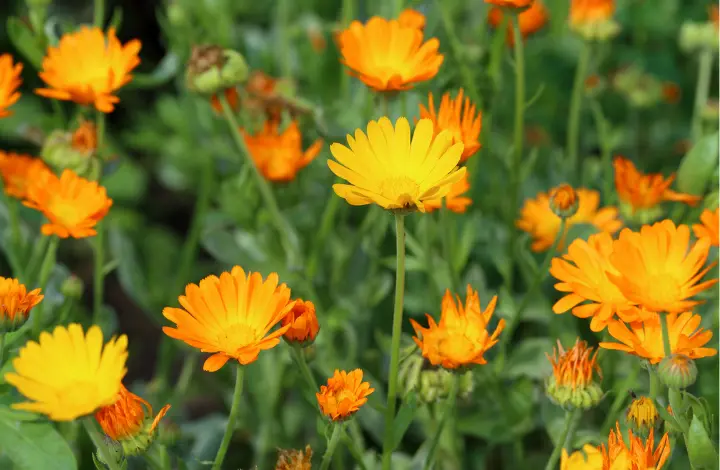 Calendula, also known as the Pot Marigold, is a vibrant flower that grows in various soil conditions. It is well-regarded for its ability to treat a wide range of skin problems.
People commonly use the deep-orange flowered variety of Calendula externally to alleviate bites, stings, sprains, wounds, and sore eyes.
Internally, Calendula is used to treat fevers and chronic infections. The tea made from Calendula petals helps improve circulation and ease varicose veins.
Additionally, people apply the crushed stems of Calendula to corns and warts to facilitate their removal.
#ImportantNote: The information provided here about medicinal plants is for general knowledge purposes only. It is not intended as medical advice. Always consult with a healthcare provider before starting any new herbal treatments or changing your healthcare regimen.
5. Basil – The Sacred Herb
Basil is a commonly used culinary herb in Indian households, but its medicinal properties are often overlooked. It is also known as Tulsi. It has the power to heal flatulence and provide relief from various digestive issues. It is also effective in treating cuts, lack of appetite, and stomach gas.
6. Thyme – The Antiseptic Herb
Thyme is a herb known for its strong antiseptic properties. It is widely used for the treatment of congestion, stomach gas, and coughs. Thyme leaves can be brewed into a tea or used to flavor various dishes, providing not only medicinal benefits but also a delightful aroma and taste.
7. Rosemary – The Reviving Herb
Rosemary is a perennial woody herb that stimulates energy, optimism, and improves memory and concentration. It is known to increase oxygen supply to the brain, making it a great alternative to caffeine when you need a pick-me-up. Rosemary also makes a beautiful, bee-friendly, evergreen hedge.
8. Lavender – The Calming Herb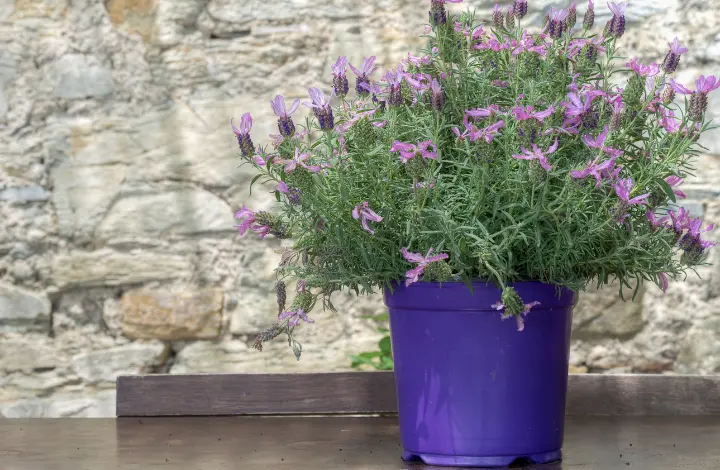 Lavender is well-known for its sweet perfume and calming effects. It is a nervine and mild antidepressant, making it an excellent remedy for stress, tension, and insomnia. Lavender is often added to baths, creams, and even culinary creations for its soothing properties.
9. German Chamomile – The Gentle Herb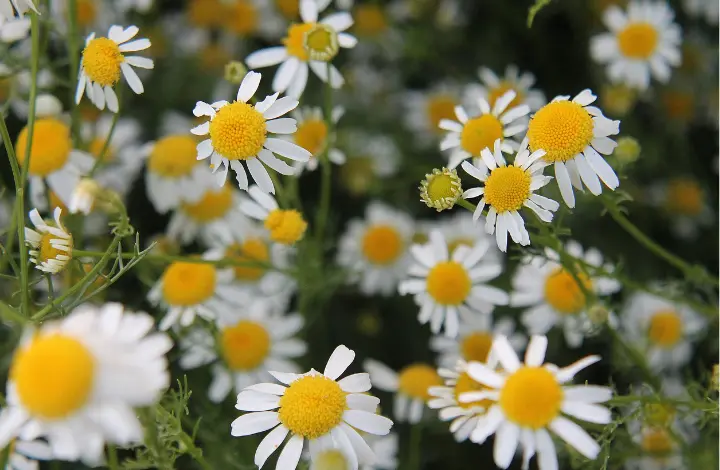 German Chamomile, with its delicate apple-like scent, is a gentle herb with powerful healing properties. It is particularly effective in treating colic, nervous stress, infections, and stomach disorders, making it one of the best herbs for children. German Chamomile is often consumed as a tea or used topically in creams and lotions.
10. Neem – The Miracle Tree
Neem is often referred to as the "Miracle Tree" due to its numerous health benefits. It has been used in Ayurvedic medicine for centuries to treat various ailments. Neem leaves, oil, and bark are rich in compounds that have antifungal, antibacterial, and antiviral properties.
Neem is effective in treating skin conditions like acne, eczema, and psoriasis. It is also used to promote oral hygiene, treat dandruff, and boost the immune system. Neem oil is a popular natural pesticide and can be used to repel insects.
11. Ginger – The Digestive Aid
Ginger is a versatile spice that not only adds flavor to dishes but also offers various health benefits. It is known for its digestive properties and is often used to alleviate nausea, indigestion, and stomach discomfort. Ginger can be consumed in many forms, including fresh, dried, or as a tea.
12. Mint – The Cooling Herb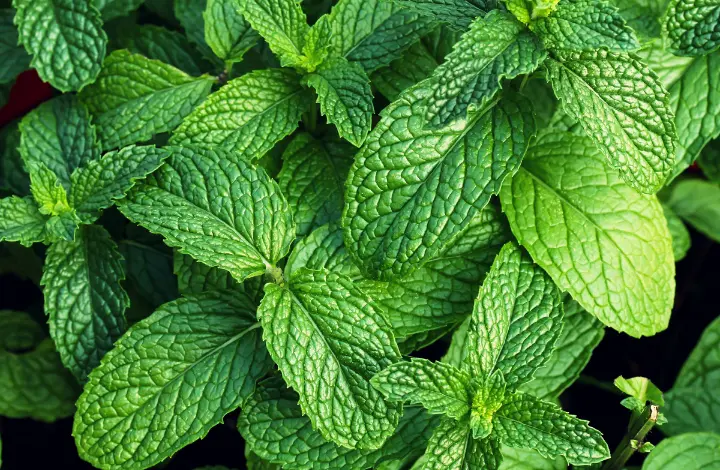 Mint is a refreshing herb that has a cooling effect on the body. It is commonly used to relieve indigestion, bloating, and stomach cramps. Mint leaves can be brewed into a tea or added to salads, beverages, and desserts for a burst of freshness.
13. Ashwagandha – The Stress Buster
Ashwagandha, also known as Indian Ginseng, is an adaptogenic herb that helps the body cope with stress and anxiety. It is used in Ayurvedic medicine to improve energy levels, enhance cognitive function, and promote overall well-being. Ashwagandha can be consumed in the form of capsules or as a powdered supplement.
14. Curry Leaves – The Flavorful Herb
Curry leaves are a staple in Indian cuisine, known for their distinct flavor and aroma. They are not just a culinary delight but also offer numerous health benefits. Curry leaves are rich in antioxidants and have anti-inflammatory properties. They are often used to promote hair growth, improve digestion, and manage diabetes.
15. Brahmi – The Memory Booster
Brahmi, also known as Bacopa, is a herb that has long been used in Ayurvedic medicine for its memory-enhancing properties. It is believed to improve cognitive function, concentration, and memory retention. Brahmi is often consumed as a tea or taken as a supplement to support brain health.
16. Cinnamon – The Blood Sugar Regulator
Cinnamon is a popular spice that not only adds warmth and flavor to dishes but also helps regulate blood sugar levels. It has anti-inflammatory and antioxidant properties, making it beneficial for overall health. Cinnamon can be added to drinks, desserts, and savory dishes to reap its health benefits.
17. Turmeric – The Golden Spice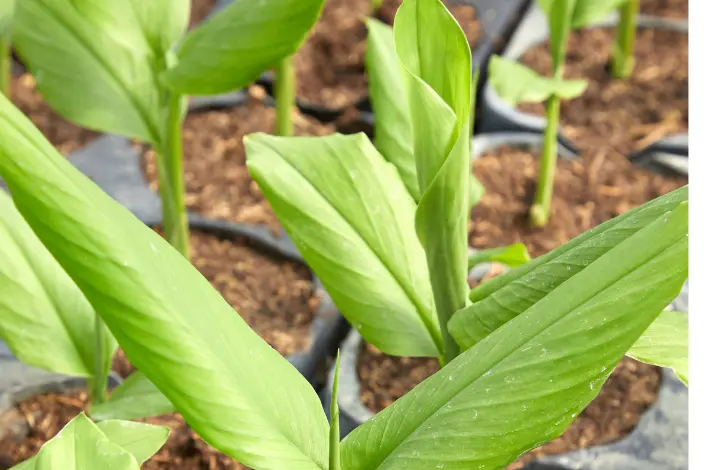 Turmeric is a vibrant yellow spice that has been used in Indian cooking and Ayurvedic medicine for centuries. It contains a compound called curcumin, which has powerful anti-inflammatory and antioxidant properties. Turmeric is commonly used to alleviate joint pain, improve digestion, and boost the immune system.
18. Fenugreek – The Lactation Booster
Fenugreek seeds are often used as a spice in Indian cooking. They are known for their galactagogue properties, which means it can increase milk production in nursing mothers. Fenugreek seeds have been traditionally used to alleviate menstrual pain, likely due to their potential anti-inflammatory and analgesic properties. They are also used to manage diabetes, improve digestion, and reduce inflammation.
19. Lemongrass – The Stress Reliever
Lemongrass is a fragrant herb with a citrusy aroma that is commonly used in teas and culinary preparations. It has calming properties that help relieve stress and anxiety. Lemongrass is also known for its antibacterial and antifungal properties. It can be brewed into a tea or used in cooking to add a refreshing flavor.
20. Indian Gooseberry – The Immunity Booster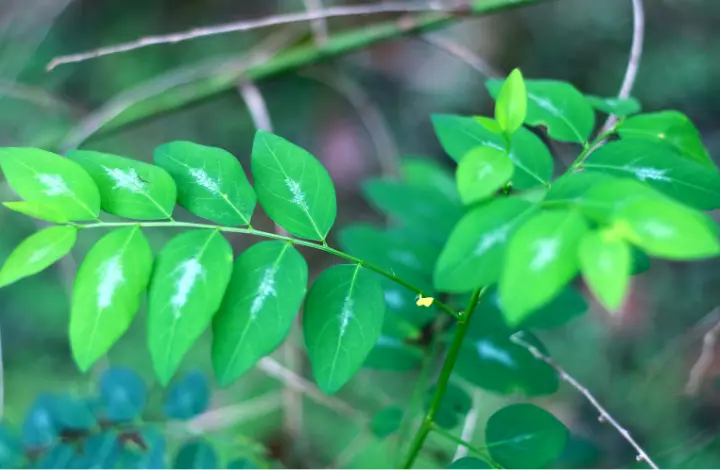 Indian Gooseberry, also known as Amla, is a superfood that is rich in vitamin C and antioxidants. It is known for its immune-boosting properties and is often used in Ayurvedic medicine to enhance overall health. Indian Gooseberry can be consumed fresh, in juice form, or as a supplement.
Conclusion
Incorporating these 20 essential medicinal plants into your Indian household can provide you with a natural and effective way to improve your overall health and well-being. Whether you grow them in your garden or keep them as potted plants, these herbs offer a wide range of medicinal properties that have been treasured for generations. From Tulsi's healing properties to Neem's antimicrobial effects, each plant brings its unique benefits to enhance your health naturally. So, start cultivating these medicinal plants and unlock the power of nature's pharmacy in your own home.