The beautiful thing about growing your own garden is that you can have a first aid box of sorts that can come in handy for treating minor ailments. Medicinal plants have been used for thousands of years in treating various ailments and having them in your own terrace can save you a ton of trouble when you need a quick remedy. Here are  some useful medicinal plants you can grow at home in your terrace garden.
Useful Medicinal Plants You Can Grow At Home
Aloe Vera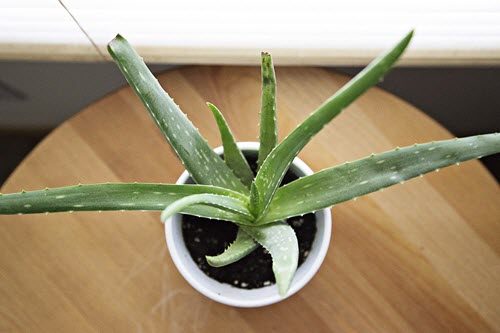 Aloe Vera is a fleshy plant whose sap is used in healing burns, cuts and wounds. You only need to cut off a fleshy part of the plant and rub it over the affected area for quick healing. Aloe Vera is also used in reducing inflammation and headaches and in the treatment of eczema.
Some studies suggest that drinking the juice of Aloe Vera can reduce digestive problems and constipation and help improve the appetite. However, it is best to exercise some caution over its application. Aloe Vera can be grown in small pots in sandy soil in perfectly sunny conditions. You can learn more about how to grow aloe vera plants here.
Fenugreek
Fenugeek is a herb whose leaves are used in various Indian recipes. Its benefits include lowering blood cholesterol levels, weight gains, treatment of inflammation, curing ulcers, and for diabetics. The plant grows from seeds and you can simply sprinkle them in a pot and cover them with soil to see the seeds germinate within 3-5 days.
Ginger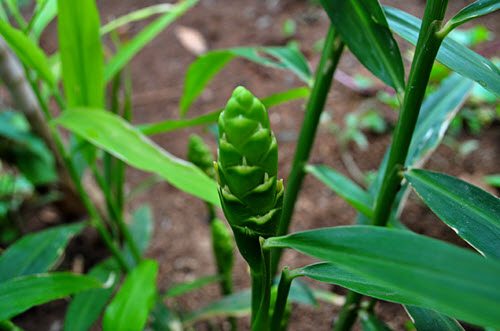 Ginger, one of my favorite Indian spices is highly aromatic and a great addition to the kitchen. Above all, its health benefits are immense. If you feel nausea, motion sickness, suffer from indigestion, dry cough, cold, or sore throat, you can crush and drink the juice of the ginger to get instant relief. Ginger is also easy to grow in a pot. It grows well in shady places and requires very little maintenance.
Image credit: By Venkatx5 – Own work, CC BY-SA 3.0, https://commons.wikimedia.org/w/index.php?curid=20134351
Mint
High in Vitamin A, Vitamin C and manganese, the mint plant is a great addition to your terrace garden. It is not only handy in making delicious Indian dishes, you can also make a paste of the leaves and apply it over sore muscles to relax them and make a tea decoction to reduce flatulence or an upset stomach.  Mint is another easy to grow plant that requires very little effort on your part and you can learn more about how to grow them here.
Tulsi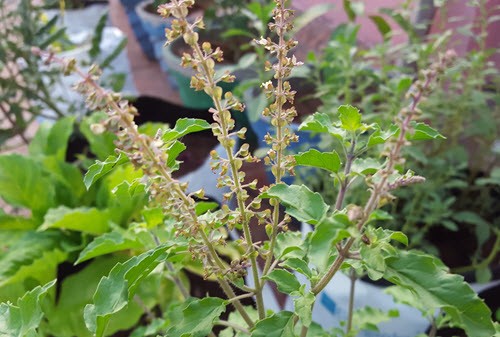 Tulsi is a plant revered in almost every Hindu household in India. Its a bit of a fussy plant to look after but its medicinal properties are such that the extra effort is worth all the trouble. The plant propagates quite quickly from seeds and doesn't need direct sunlight to grow. Just using a well drained soil and a warm sheltered place and your tulsi will grow nice an strong. If you feel extra tired and need an immunity boost, or feel a cold coming on, drop a few leaves in warm water and drink the concoction. You can learn more about growing Tusli plants in this post.
Coriander or Cilantro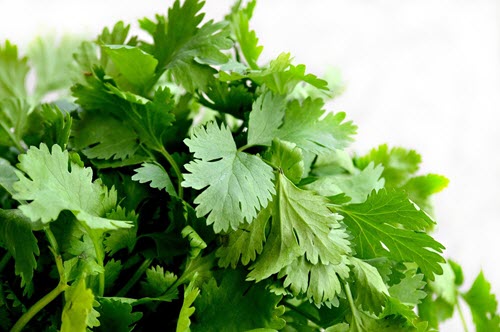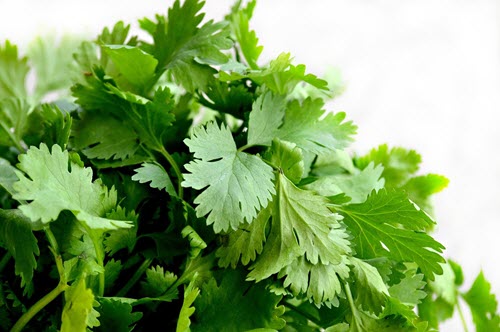 Cilantro, the herb that adds a dash of freshness to Indian dishes is quite easy to grow in your terrace garden. Just crush a handful of coriander seeds evenly over a pot and cover lightly with soil. Water the soil regularly until the seeds germinate, which should be quite fast. The health benefits of coriander are many and you can find just a few of them listed here.
Curry Leaf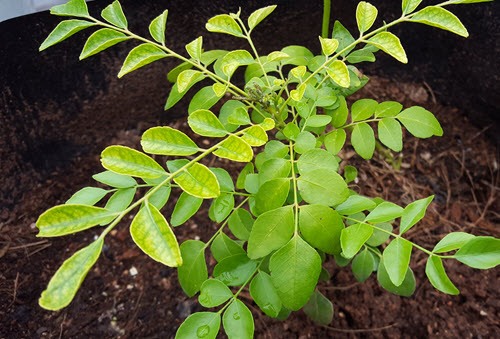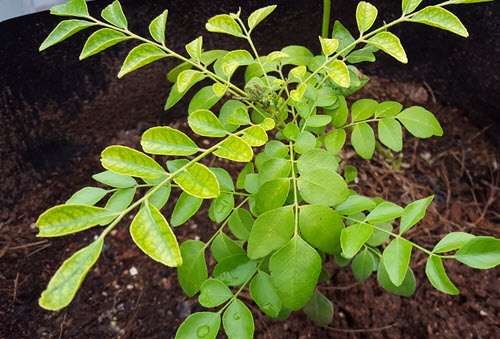 The benefits of using curry leaf are many – it improves digestion, keeps anemia at bay, helps in the fight against diabetes, and prevents the greying of hair among others. Growing them in your terrace garden isn't a biggie. If you have a young plant, keep them in partial shade and fertilize them once a month for good growth. You can learn more about how to grow a curry leaf plant here.
Also Read: 20 Plants For Beginners to Grow in Their Terrace Garden
Indian Borage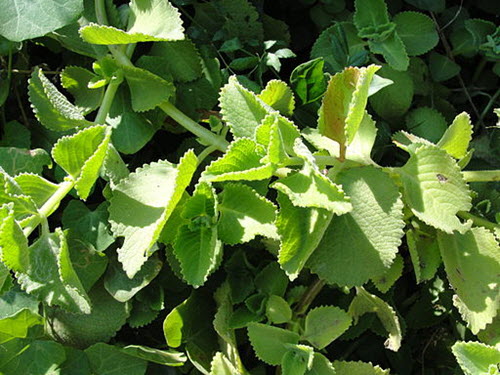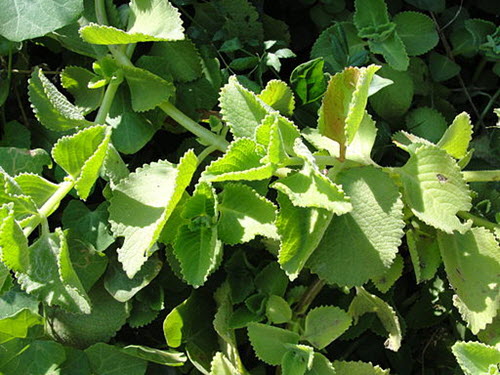 Indian Borage or Mexican Mint is a fragrant plant with a fleshy stem and hairy leaves. It has a distinct oregano smell and is known in Tamil as Karpooravalli. The leaves have a high medicinal value and fights off colds, reduce stress and anxiety and boost immunity. It is yet another low maintenance plant that grows very fast. And is a handy plant to have in your terrace garden. image credit :Thamizhpparithi Maari via Wikimedia Commons
Do you have herbs growing in your terrace garden that's not on this list? We'd love to hear about them.